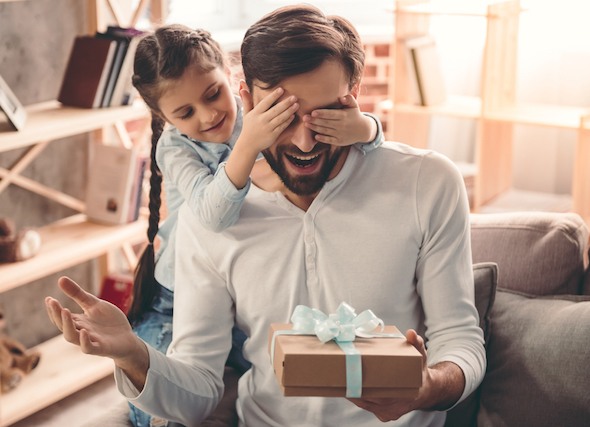 < back to blog posts
Father's Day Gift Ideas for New Dads
With Father's Day fast approaching you should be thinking about how you are going to spoil that special man in your life.
Fathers play such an important part in the upbringing of our children and they often get over looked.
A Father's Day gift should be thoughtful and unique. Take some time to consider his lifestyle and what he loves. Avoid those last minute gift purchases, as they always end up being run of the mill and not that exciting.
Finding it hard to get creative? Here are some thoughtful gift ideas you might want to consider to help make his Father's Day special.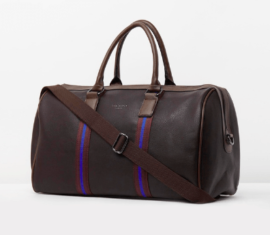 Batton Holdall- Ted Baker
theiconic.com.au
Weekend bag
Investing in a good quality leather weekend bag is something he will have forever. It is both useful and stylish and will never go out of fashion.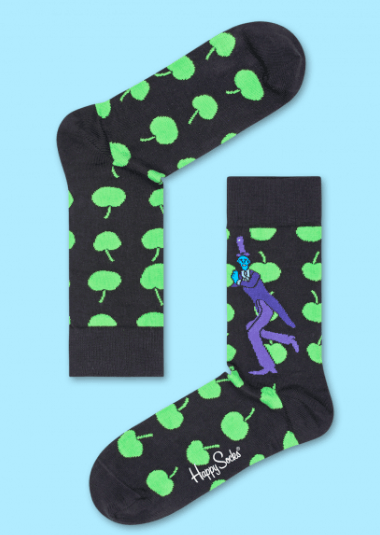 happysocks.com
Fun Socks
Socks are a popular and traditional gift for Father's Day. Why not be a little more adventurous and buy some socks with personality. Think about his hobbies, his personality traits and pick a pair that will make him smile.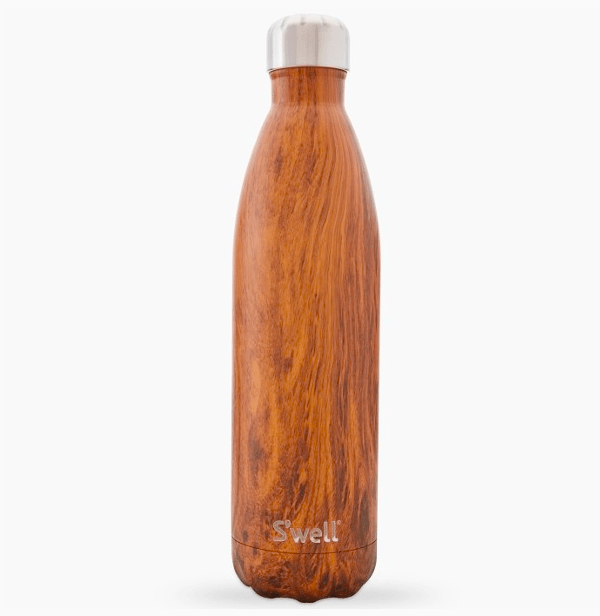 750ml Teakwood- S'well
biome.com.au
Reusable water bottle
Who doesn't love a gift that considers our planet? A beautiful stainless steel water decanter is the perfect gift for dads on the go. It keeps your water cool and can be taken with him everywhere he goes.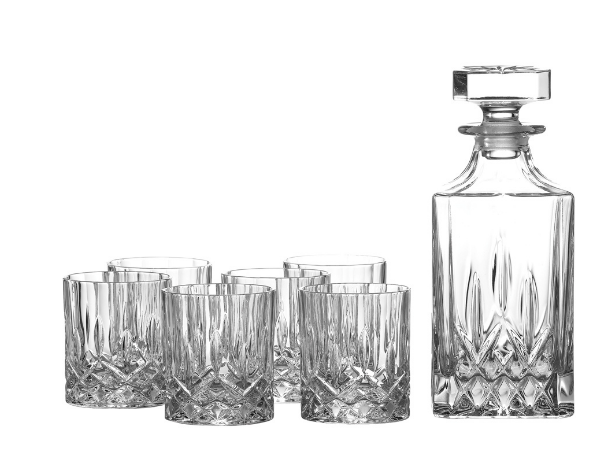 Seasons Decanter set- Royal Doulton
royaldoulto.com.au
Whisky Set
Whisky drinkers will love a beautiful crystal Whisky set. Sets can be purchased in traditional or modern styles depending on the man.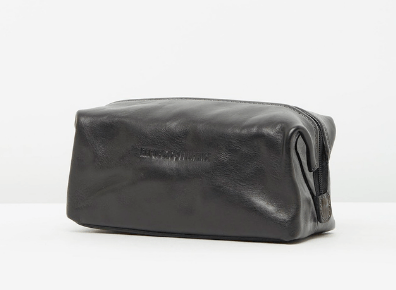 The Uno Dopp Kit- Republic of Florence
theiconic.com.au
Toilet bag
A stylish leather toilet bag is a thoughtful practical gift that will be used time and time again.
Sennheiser PXC550 Wireless Headphones- Sennheiser
minidisc.com.au
Headphones
A good quality set of headphones for the modern man. He will not only be able to listen to his music but will look cool while doing it.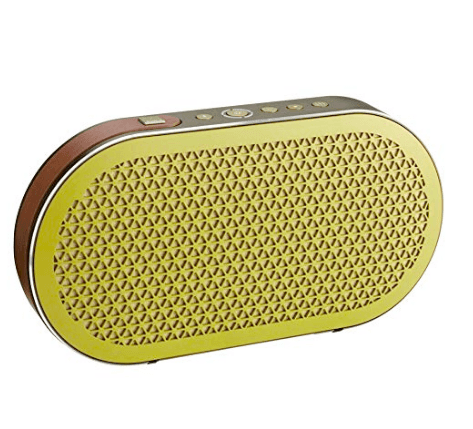 Dali Katch blutooth speaker (moss green)
amazon.com
Portable bluetooth speaker
A portable speaker is the perfect gift for the mover and shaker. He will love the sound quality and the convenience a bluetooth speaker will provide and will have access to music where ever he goes.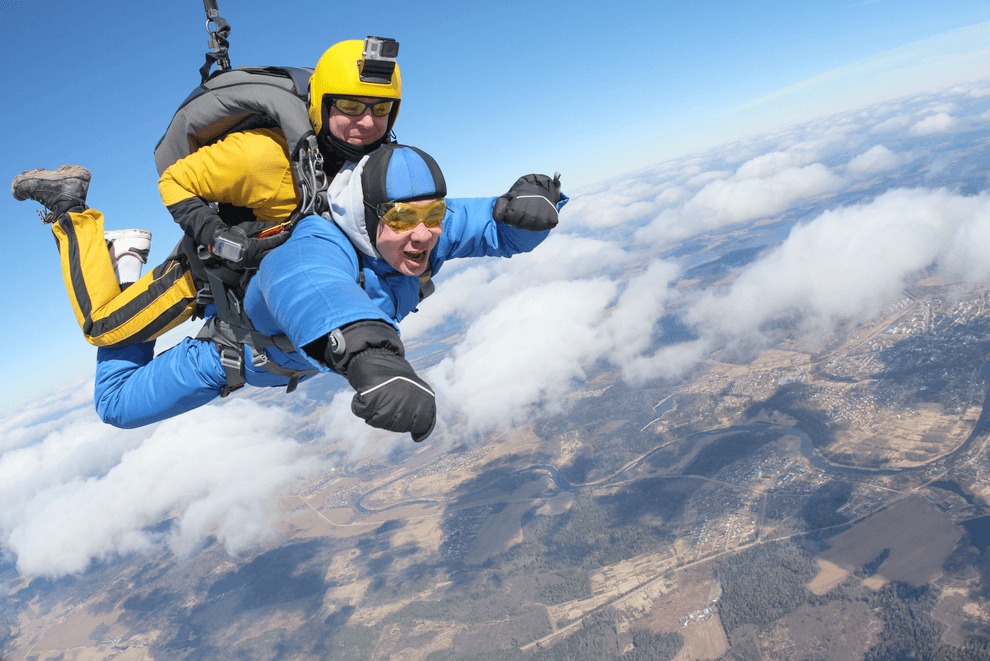 Skydiving
redballoon.com
Experience
Purchasing an experience has become a very popular gift for the man who is hard to buy for. Buy an experience that challenges him and reminds him he's alive.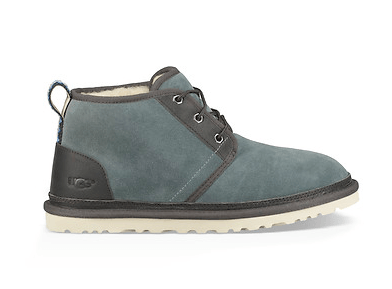 Neumel- Ugg
ugg.com
Ugg boots
Ugg boots are a gift that keeps on giving. These are durable, warm and a funky alternative to normal slippers.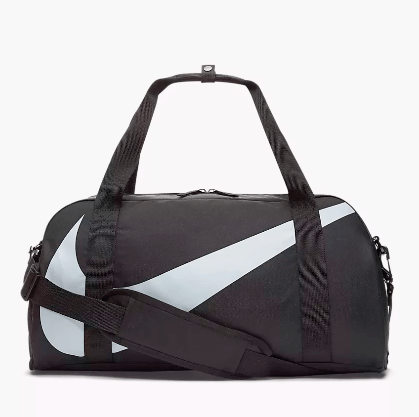 Nike.com
Gym bag
For the active dad a cool Gym bag or gym gear is a great gift. Gym goers can never have too much gym gear.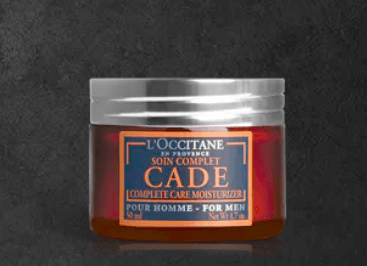 Complete care moisturizer- Loccitane
loccitane.com
Moisturizer
For the metrosexual man that appreciate a good moisturizer and are invested in skin care. Buy a good quality product made specifically for men. This way he will not leave the house smelling like a flower.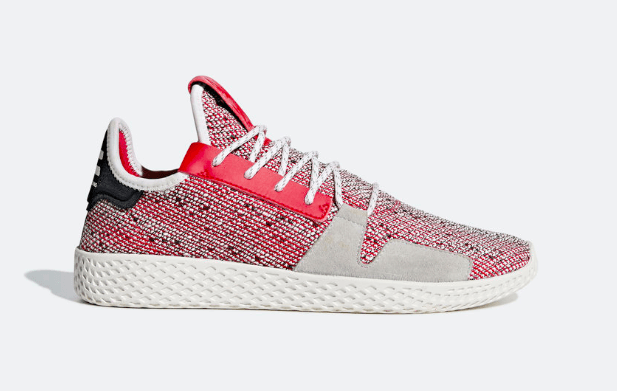 Pharrell Williams Afro Tennis HU V2 Shoe- Adidas
adidas.com
Sneakers
Buy him some funky sneakers for weekend wear. Buy something stylish and cool that reflects both his style and personality.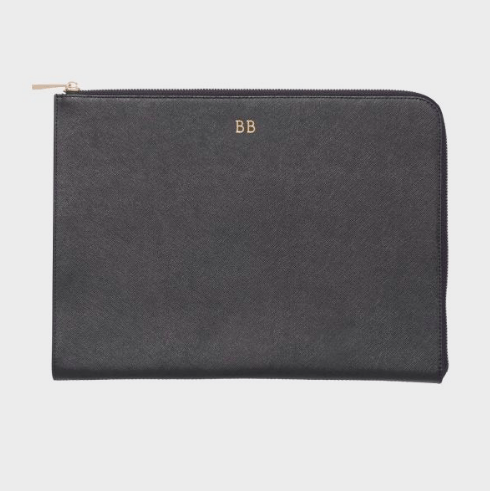 Black Structured Pouch- TDE
thedailyedited.com
Computer case
A beautiful leather computer carry case is a useful gift that will be used daily. Have his initials printed on the front to add a personal touch.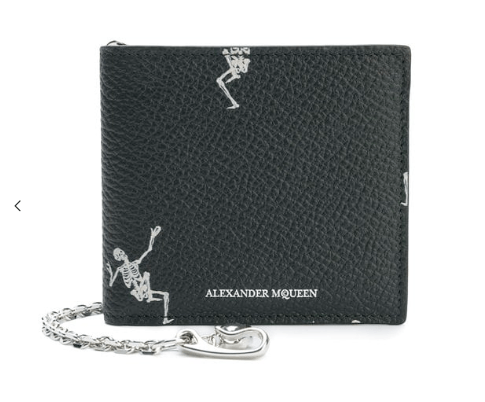 Funny Bones Chain Wallet- Alexander McQueen
farfetch.com
Wallet
A designer wallet to a man is like a designer handbag to a woman. It should be sleek and timeless.
Mr Perfect Tee and short- Peter Alexander
peteralexander.com
PJ'S
Inject some personality into his night attire. Buy some fun and funky pj's.
Related Stories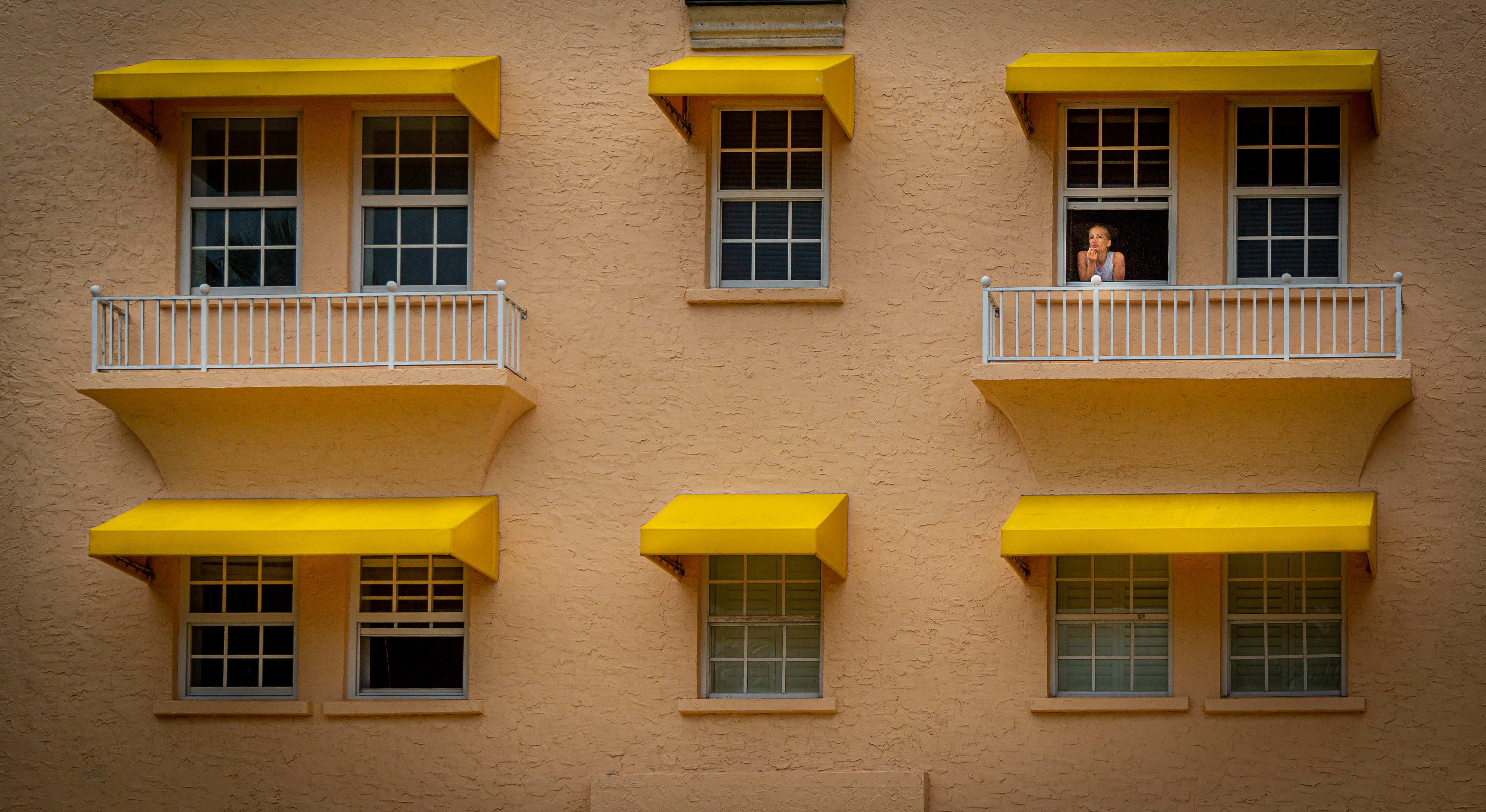 The whole world is experiencing a different way of life to what we usually do. Rules and boundaries are being forced upon them.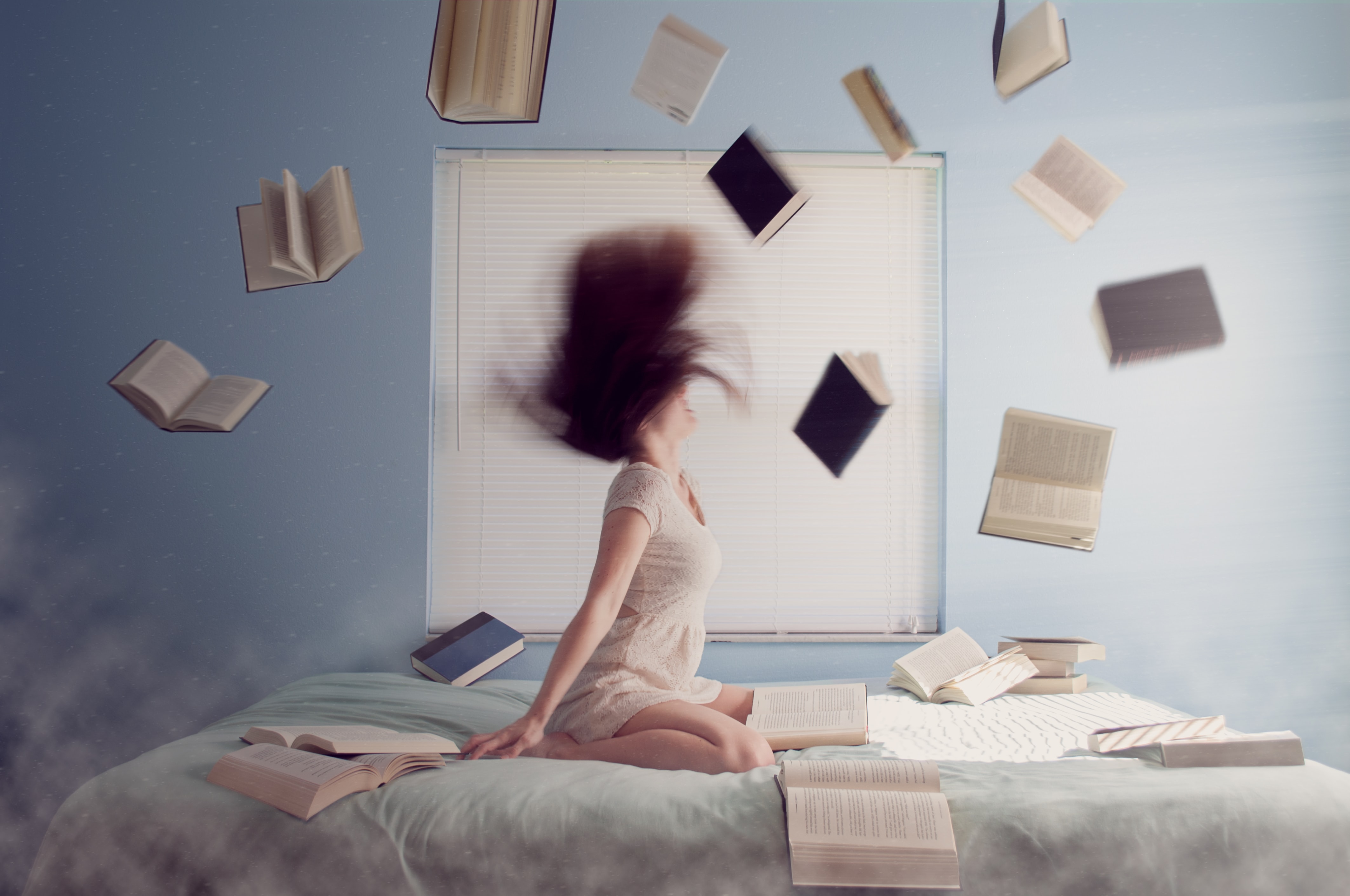 Breastfeeding, like most things, has its own language. We have compiled a list of breastfeeding terms and their definitions to get you started.