It is recommended that you wash your bra after two wears. This is assuming it is not milk stained or contains any other visible marks.
Our body is constantly sheading skin and the creases in and around your bust and armpits are hot and sweaty. Bras are figure hugging and will pick up odours and dirt easily.
How to wash a bra
Maternity bras are highly engineered garments and should be washed with care. A good bra is expected to last approx. 6 months. By this stage the elastics and fabrications will start to stretch and wear. Like most things in life if you look after it, it will last longer.
In a perfect world your bras should be hand washed in cold water and hang to dry away from direct sunlight.
We are realists and understand that this not always possible especially when you have a new baby. If you are going to wash your bras in a washing machine, we suggest you follow these 5 simple steps to help increase the life expectancy of your bra.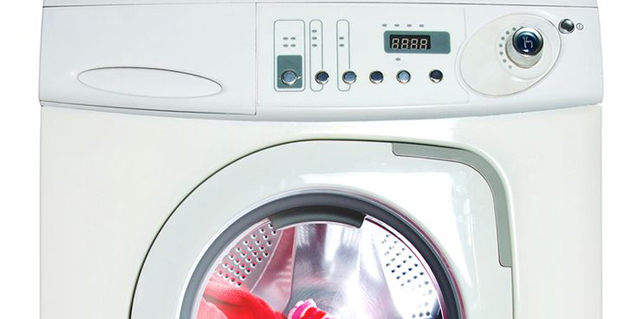 1. Lingerie Bag
Place your bras into a lingerie bag before washing. A lingerie bag will help to avoid tearing and ripping which can be caused by the bra getting stuck in the washing machine drum or becoming attached to another garments hooks, zipper, Velcro etc.
2. Cold Water
Always wash in cold water. The wire channels and linings of our bras are made from cotton. When cotton is washed in warm to hot water the cotton will shrink. This is when the flexible wires and side boning can pop out the ends of the channels. This is because the wire becomes too long for the channel and has no where to go but out the end.
Cold water will also help to avoid dye run and keep the colour and fabrics of the bra looking fresh and newer for longer.
3. Light wash / Dark wash
Wash light bras in a light coloured wash and dark bras in a dark colour wash. ie. White bras should only be washed with other white objects. This will help to retain clean vibrant white fabrics.
4. Hang to dry
Never place a bra into a drier. A bra is made up of many different fabrics, with most being very sensitive to heat. A drier will shrink components of the bra and will affect the way the bra fits. It will also weaken the fabric structure resulting in tearing and breakage.
Always hang your bras out to dry on a line. Avoid direct sunlight if possible to help retain vibrancy of colour.
5. Storage
After your bra is washed and dried, store in a draw dedicated to bras and underwear. All foam bras should be stored on their side. Place the cups inside each other to avoid squashing and denting the cup. I find a shoes box placed into the draw a perfect solution. It will hold the bras in position and keeps your bras neat and tidy.
Soft-cupped bras can be folded carefully in half and laid flat.
Following the above easy care steps will help to ensure you get the best performance out of your bra.