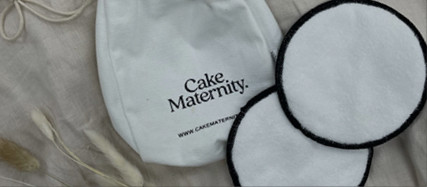 FREE GIFT
Receive our new Night & Day Nursing
Pads when you spend $150 or more!
T&CS APPLY
Lovingly crafted using only mama-friendly materials, our bamboo microfibre nursing pads are good for mamas and Mother Nature. Each pack contains two sets of pink daytime pads and one set of black nighttime pads, so you'll be dry and protected 24/7. The bamboo microfibre layer is antibacterial and antimicrobial, so it actively fights against infections while also being super soft against your skin.
Easy to wash and extremely durable, these reusable bamboo microfibre nursing pads are a sustainable choice, for the environment and your wallet.
T&Cs: Offer ends 29th July at 11:59pm AEST.