AUD $14.00
AUD $14.00
2024-12-06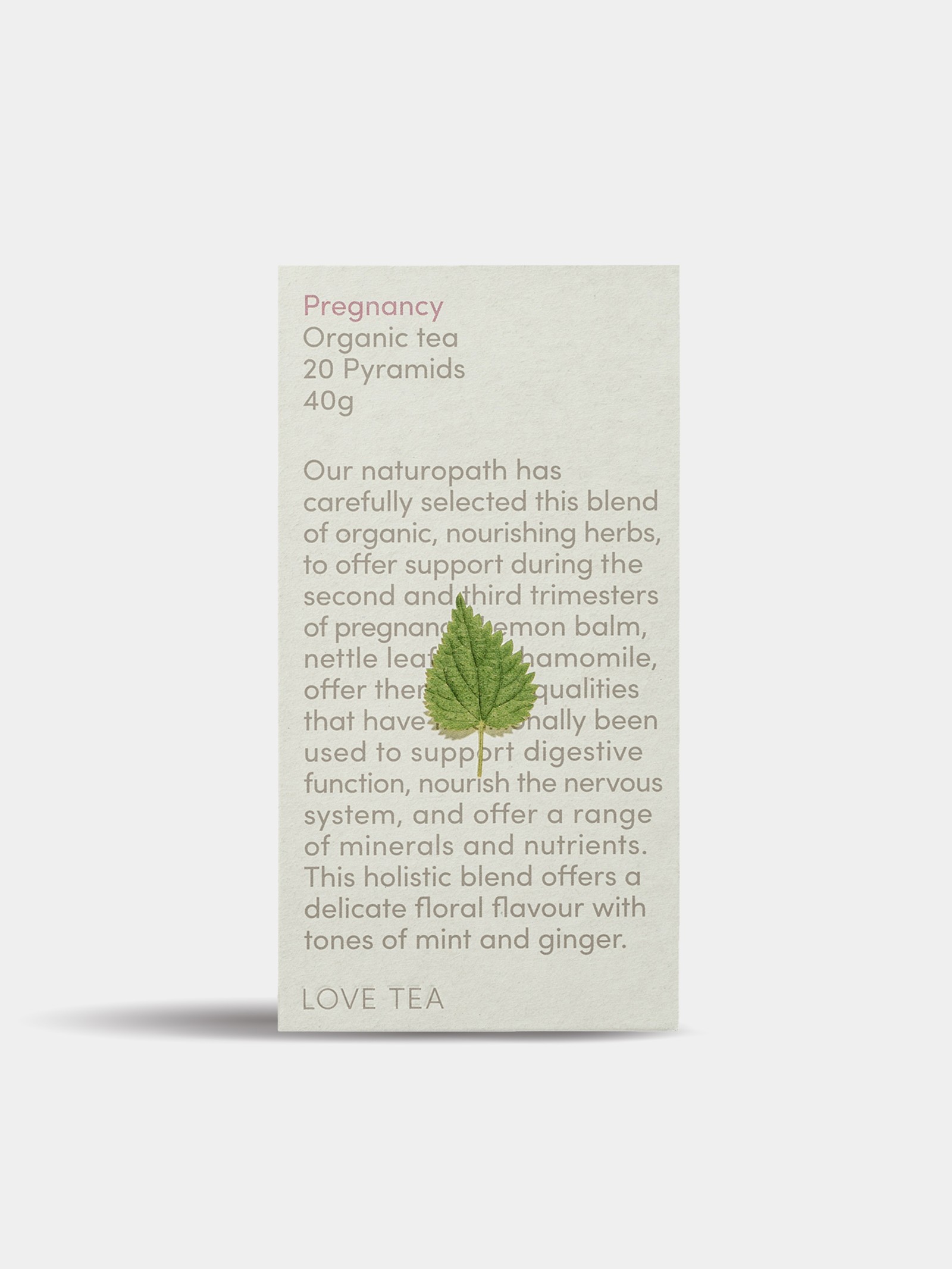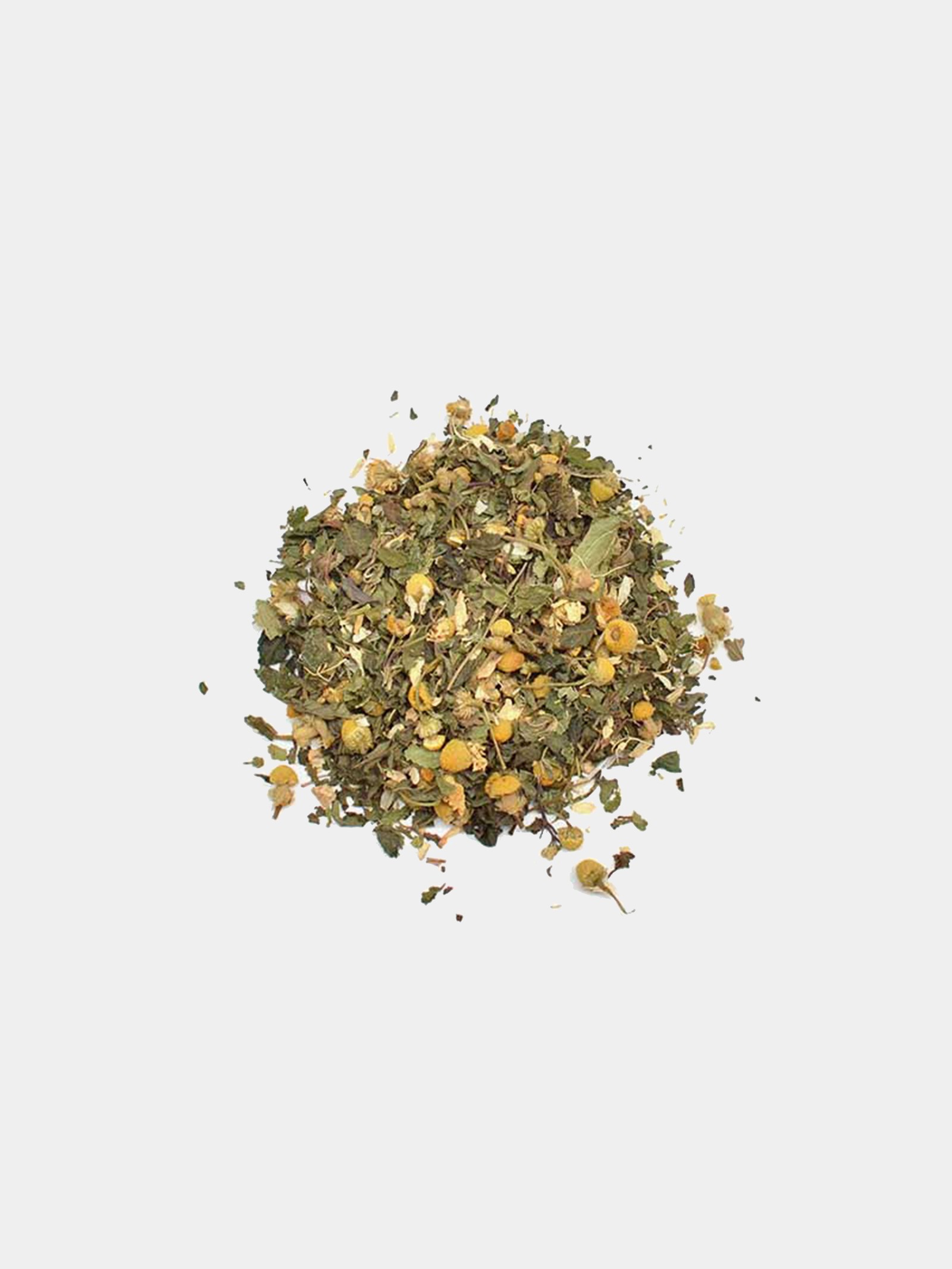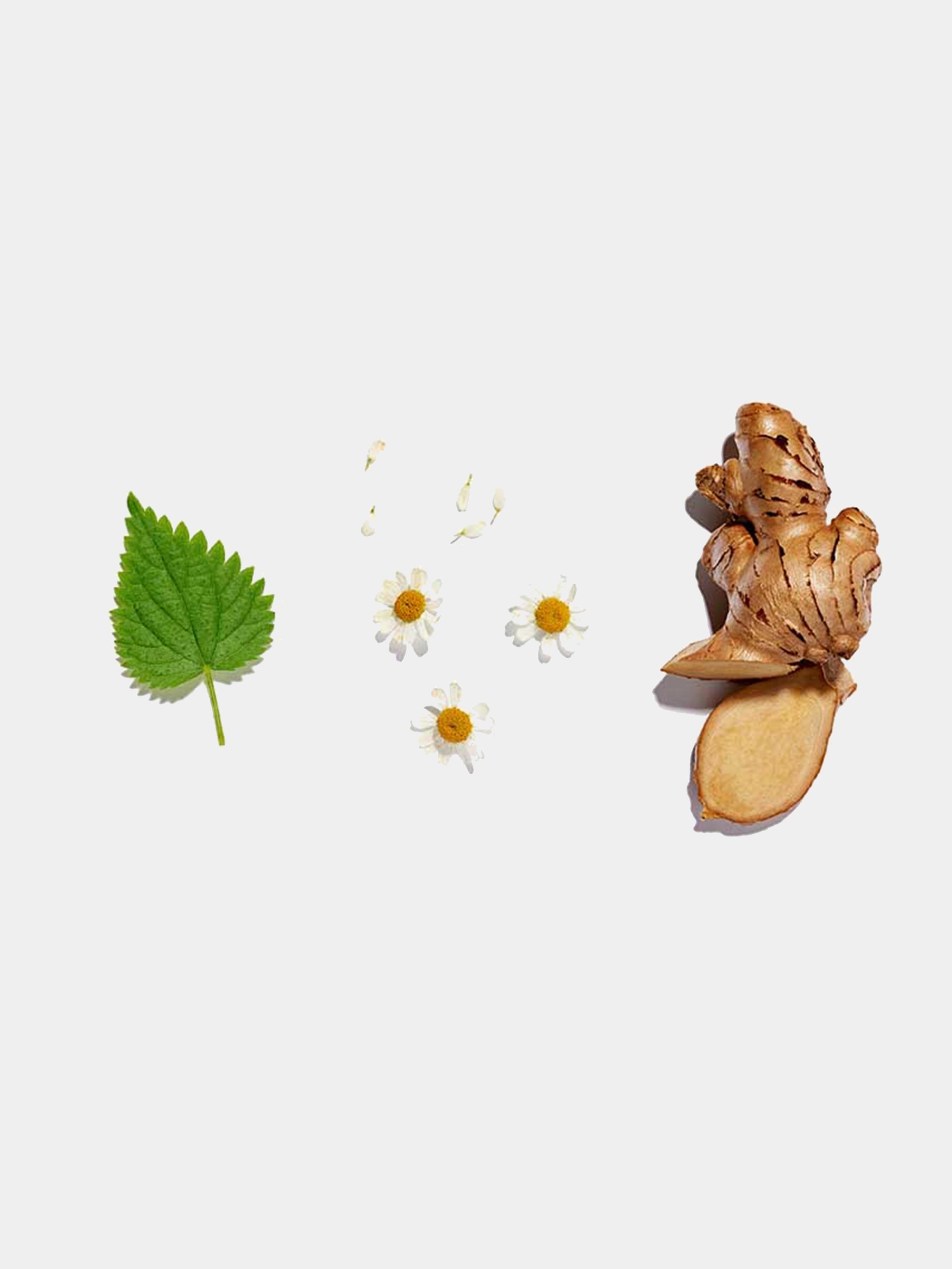 A naturopathic, carefully selected blend of organic, nourishing herbs, to offer support during the second and third trimesters of pregnancy.
Suitable for
Lemon balm, nettle leaf and chamomile, offer therapeutic qualities that have traditionally been used to support digestive function, nourish the nervous system, and offer a range of minerals and nutrients. This holistic blend offers a delicate floral flavour with tones of mint and ginger.
This blend is caffeine free.
Ingredients
Certified Organic Ingredients
Peppermint (Mentha piperita), Ginger (Zingiber officinale)*, Nettle (Urtica dioica), Lemon Balm (Melissa officinalis), Chamomile (Matricaria chamomilla)
*Fair trade ingredients.
This blend is caffeine free.
Sourced from Egypt, India, Hungary, Germany. Hand packed with care in Victoria, Australia.
Directions
Place 1 pyramid into a cup (250ml) and add boiling, filtered water at 75ºc–85ºc. Allow to infuse for 3–5+ minutes, and then remove the bag and serve.
Packaging
The clear pouch that holds the tea bags is made from a renewable plant-based cellophane and can easily be home composted.
The cardboard is made from post-consumer recycled board, is printed with vegetable-based inks and can also be home composted after use.
The pyramid tea bags are not made from plastic. They are made from biodegradable, non-GMO, plant-based material which meets all compostability standards in Japan, North America and Europe. It is important to note these tea bags will take longer than plant matter to decompose. The material manufacturer recommends commercial composting as a quicker alternative to address this longer breakdown time.
Benefits
Thoughtfully crafted, naturopathic organic teas designed to nurture your body and the planet.

Crafted specifically for second and third trimesters of pregnancy.

Made from a range of carefully selected and Certified Organic nourishing herbs. 

All Love Tea products feature eco, plastic-free packaging from box to bag.
Love Tea was founded in Melbourne, Australia in 2006, by Naturopathy students Emma Watson and Damien Amos. Emma wanted to create beautiful products that were beneficial for customers' health and promoted wellbeing. Damien was passionate about organics, working directly with growing communities and looking after our planet.
After experimenting with organic teas, aromatic spices and therapeutic herbs for a number of years, Emma and Damien decided to make their tea obsession a full-time project. By 2012, the range included more than 20 different blends, and the business name was changed from Love Chai to Love Tea, to reflect the wide range of products on offer.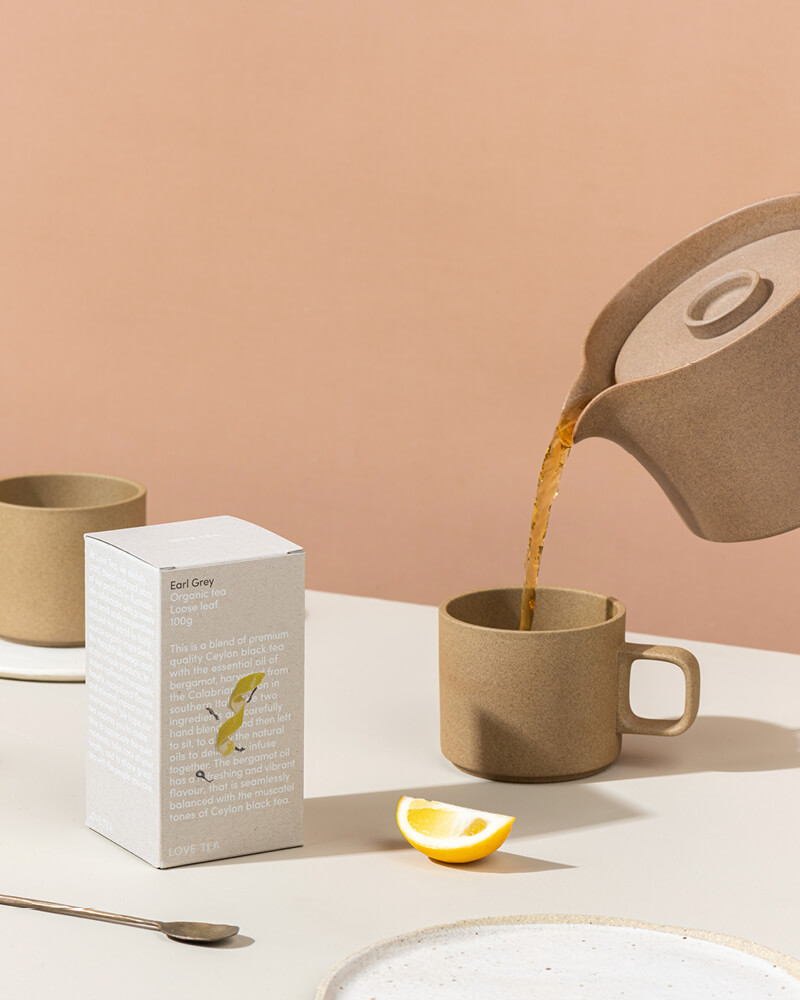 Love Tea uses high quality, certified organic ingredients in their products – better for taste, your health and the environment.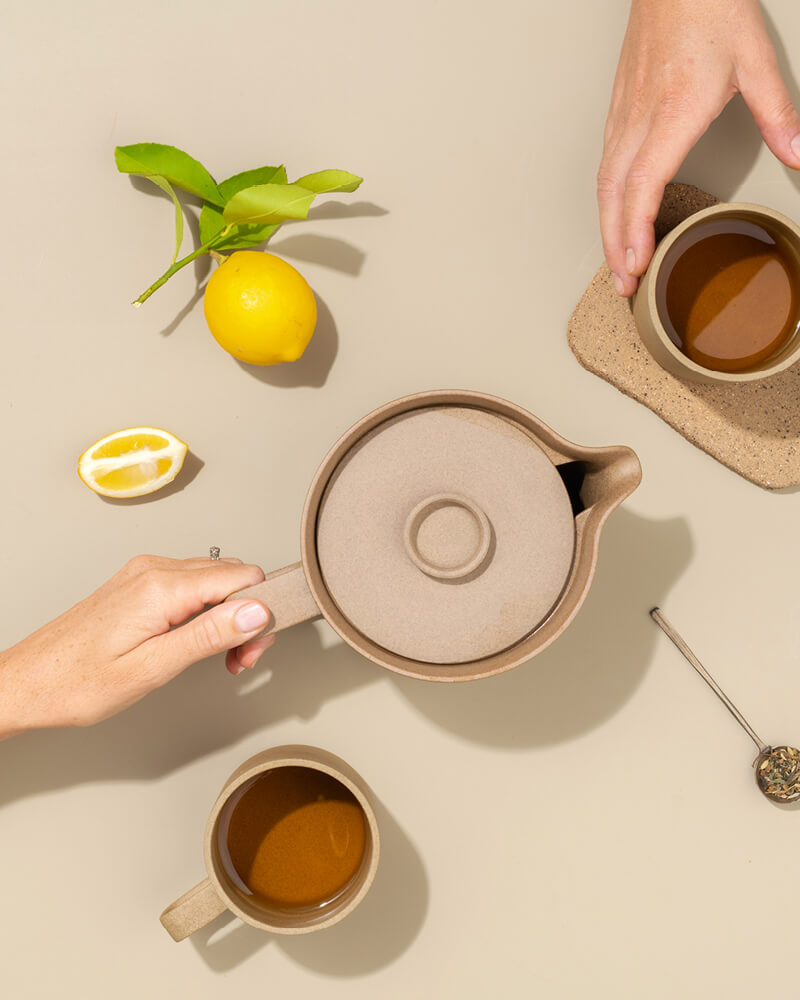 Love Tea chooses to fairly source the majority of their ingredients directly from the growing communities who produce them.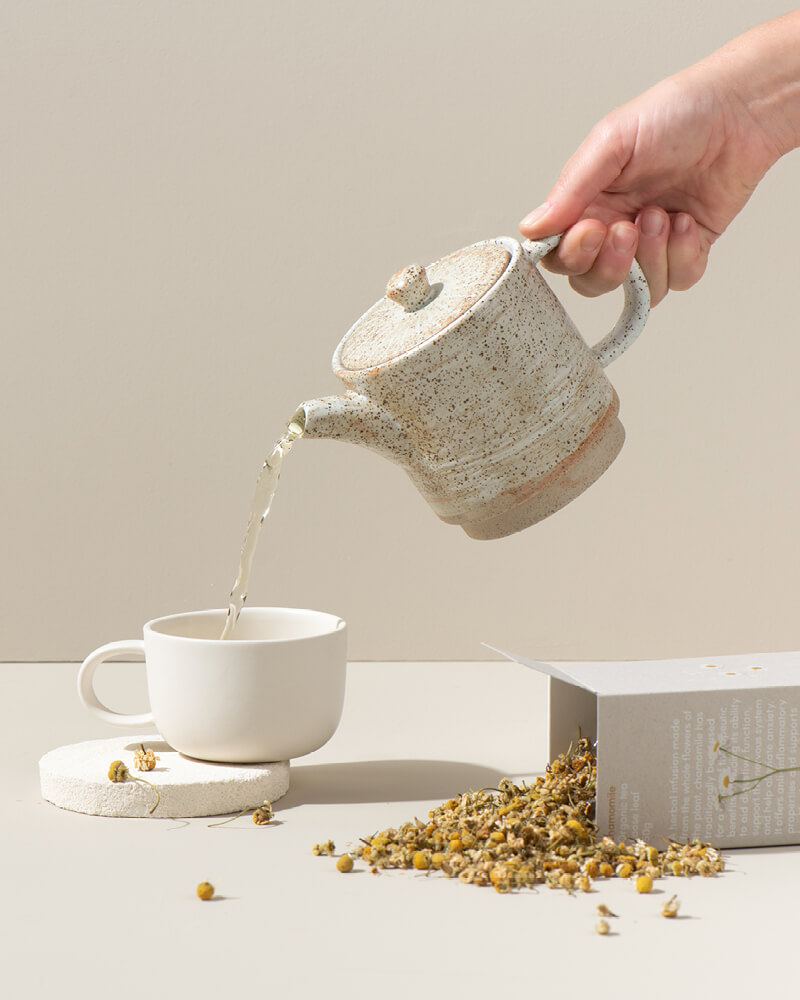 Love Tea is dedicated to donating 1% of annual revenues to a range of environmental organisations as part of 1% for the Planet.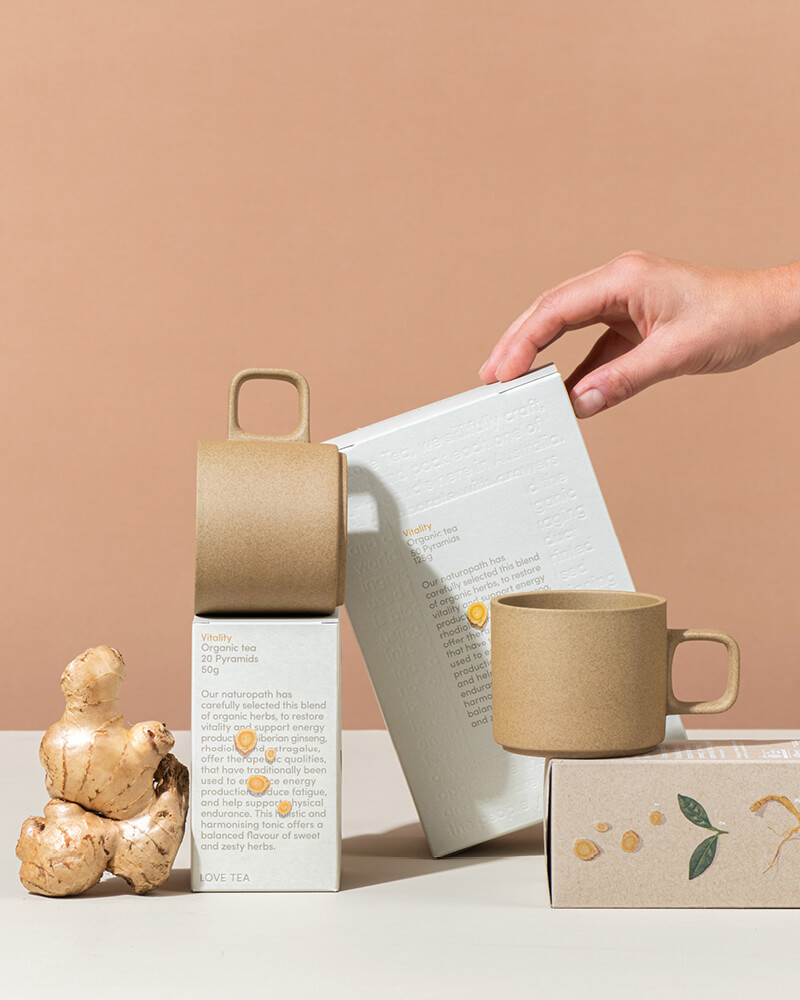 Their goal is to design products which support each individual's wellness and help them become the best version of themselves.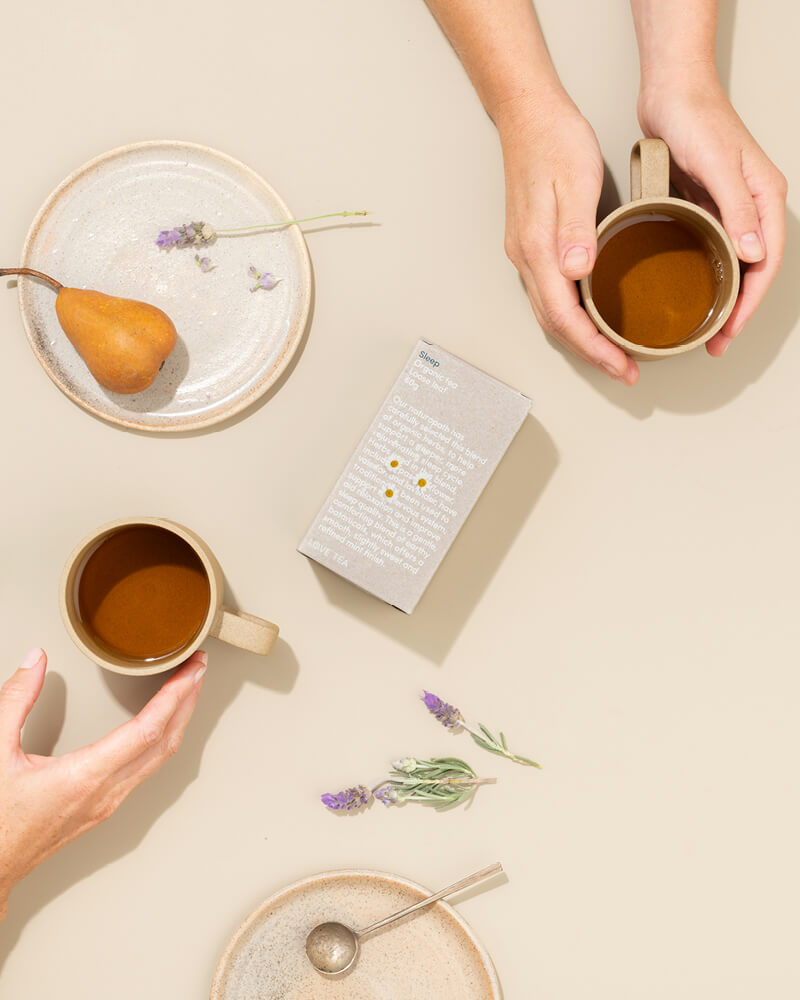 They skillfully craft, blend and pack each of their products proudly in Australia, and are a family-owned and run business.
0.0
0 Reviews
upload images or videos (Note* allowed file type for image is jpeg,jpeg and png for video is mp4 only, maximum size for all allowed file is 4mb)
By submitting this review I give permission for Cake Maternity to post and use my honest review, image(s) and/or video(s).
Thanks so much for your review.
We really appreciate it!
Want to talk to someone first?
Our support team is on hand 9am - 5pm AEST
+61 2 8850 9800
support@cakelingerie.com
You've viewed 0 of 0 reviews