Images are often more powerful than words, so we reached out to iconic Australian birth photographer Dania Lauren to capture mums in their most intimate moments through birth, loss, breastfeeding, pumping and chaos, in the hopes of reminding them they are all Warriors.
A mum herself, Dania has the unique ability to make her subject comfortable to capture the mundane to maddening, everyday realities of being a mum. We are sharing these images in the hopes of normalising the ups, downs and chaos of motherhood.
We asked Dania a series of questions, to help our Cake mamas get to know her a bit better. Keep reading to find out more about the incredibly talented woman behind the lens, and to see some beautiful examples of her work.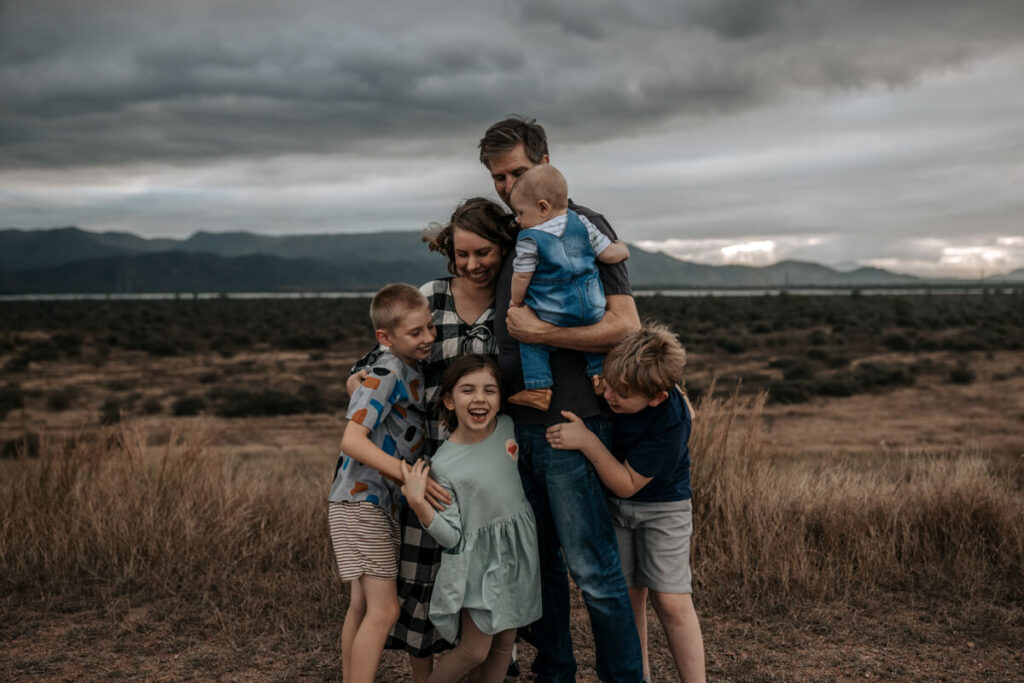 Tell us a little about yourself…
I'm 34 years old and I have four children, three boys and one girl. They are 12, 10, 7, and 2. I live with my husband, kids and our dog, Banksii, in North Queensland, Australia. I was born and raised in Canada, but I've recently just passed the "I've been living in Australia longer than I lived in Canada" milestone and I'm not sure how this is making me feel!
How long have you been a photographer?
I have been photographing and filming things for as long as I can remember. I remember cutting videos together on my dad's old hi8 camera when I was around 10 years old and having little disposable film cameras whenever we went on family holidays. Then, for my 17th birthday my parents gave me my first DSLR and I was hooked on creamy bokeh and overshooting for life!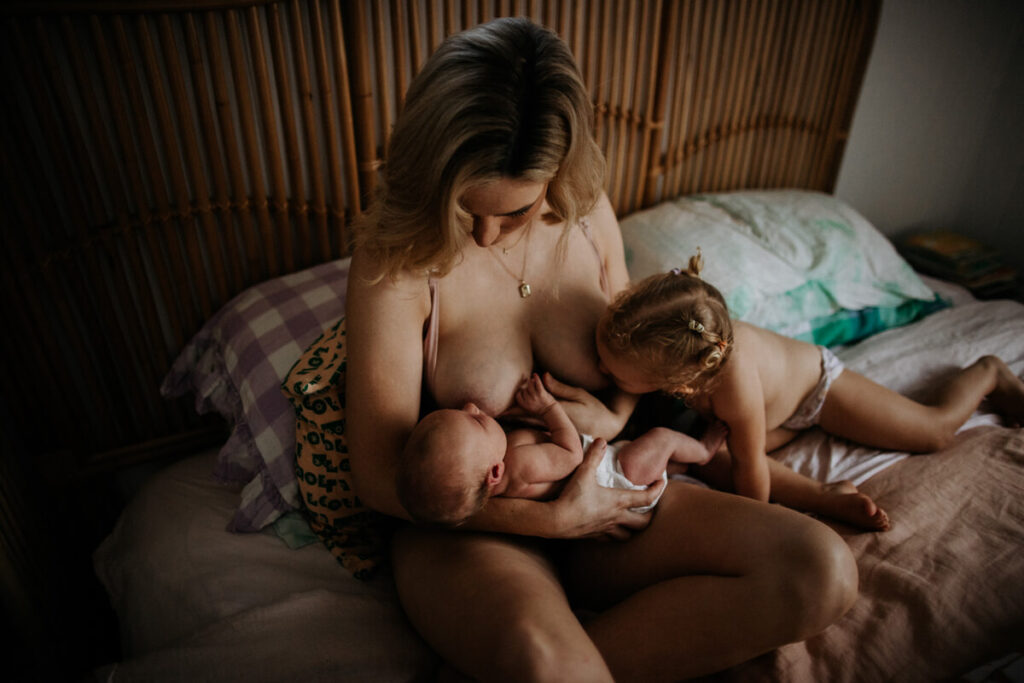 How long have you specialised in birth shoots?
After having three babies and two miscarriages in fairly quick succession, I felt like I was dumped in the deep end and my understanding of birth grew from there. I think documenting births at first was an outlet, a way to use my skills as a photographer and a documentarian, but in the phase of life I was currently immersed in. I documented my first birth in 2015 when I was pregnant with our third child, and captured over half a dozen births just shooting for friends! We then relocated our family to North QLD and decided to start our own business at the end of 2017, so I've been doing this full time now for 5 years and have documented somewhere between 60 and 70 births.
How does being a mum help you at work?
Being a mum has 100% changed my view of the world in ways I never would have imagined. I think my experiences as a mum have helped me connect with my clients on a deeper level and I guess in a way some of my own experiences are probably also reflected in how I tell the stories I see in front of me.
What is your favourite part of your job?
My clients. I have met SO many wonderful people through this job. The actual documenting of births is obviously pretty special, but for me I feel like I do a much better job when I've been able to develop some rapport ahead of time, so I make a point of trying to get to know my clients in the months leading up to their births and I feel like not only does this increase the authenticity of my work, but I also get this amazing benefit of getting to know some really beautiful humans in the process.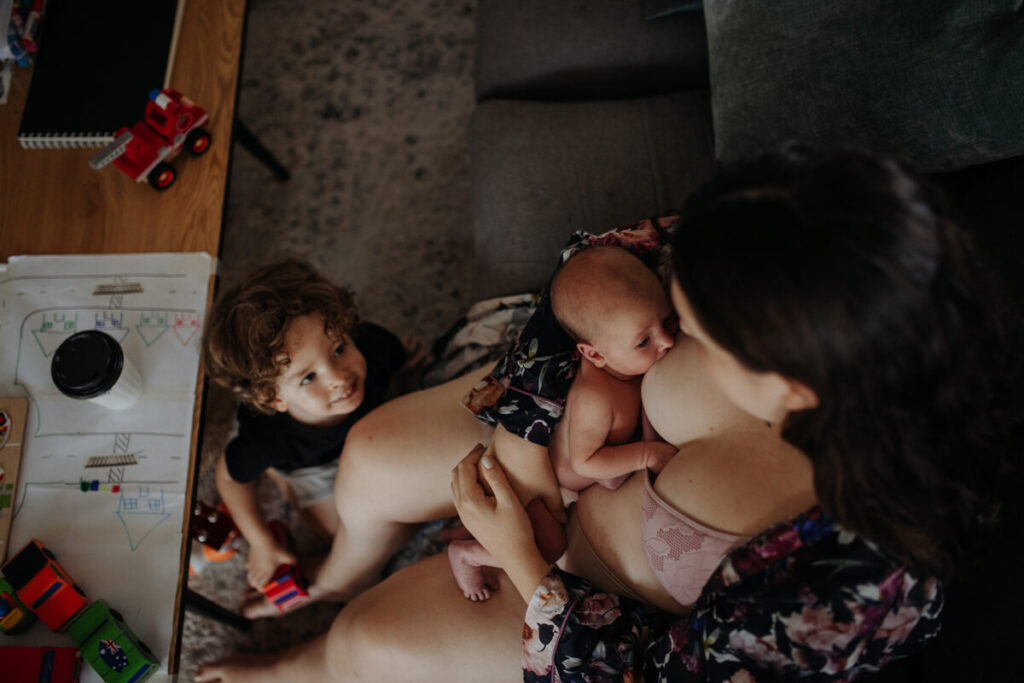 Your job would be intense at times, how do you decompress after an emotional or big day?
Life at home is a bit wild, our eldest child is Autistic and our youngest is a toddler so if I've been at a birth all night decompressing usually looks like hiding in my room with the door locked and trying to get a couple hours sleep (but I usually get interrupted multiple times! Ha!) Or if it's been a particularly emotional birth or bereavement session, I usually switch my work brain off as soon as I get in the door and slot into the days' activities. Getting out and seeing the ocean or taking a walk around the river really helps clear my head, but my go to decompression tool once the kids are in bed is usually just enjoying a good comedy on tv.
What prompted you to want to be a part of Cake's We see you, Warrior campaign?
I got an email out of the blue from Tracey (Founder of Cake Maternity) earlier this year saying she'd love to work with me, and so I had to look you guys up! After chatting further on the phone with Tracey & Keith from Cake and Steph from Echo and Co and getting the heart behind the campaign it was really a no brainer for me and so here I am! I've absolutely loved the brief I was given for this campaign, and it's been wonderful forming new relationships and synergising with the incredible team at Cake.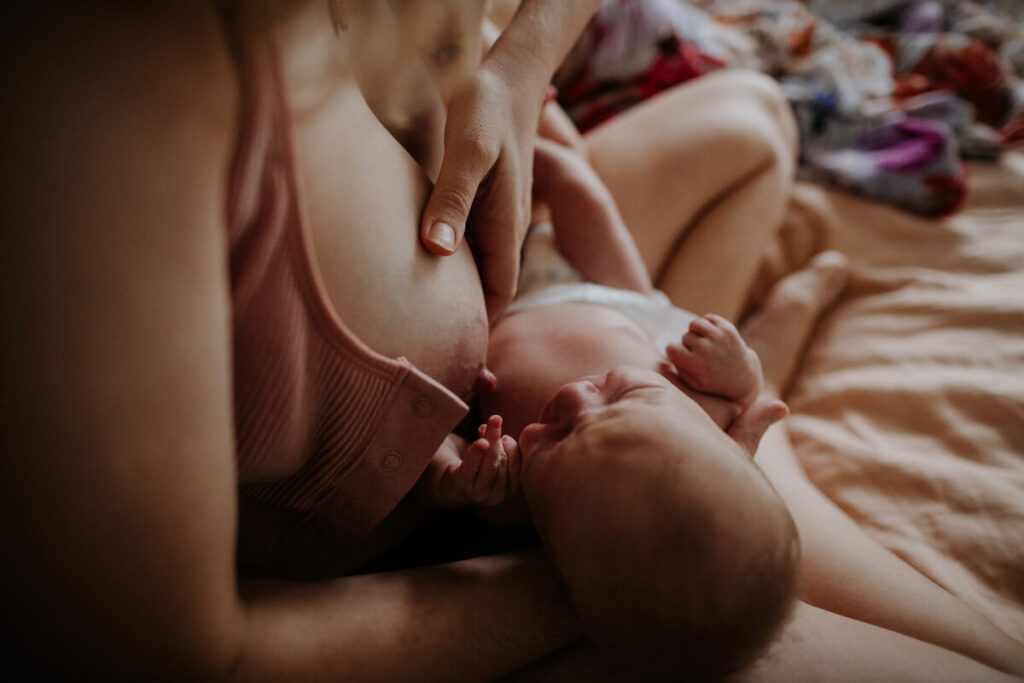 Why do you believe it is important that more brands use authentic, raw content in their messaging?
I think people connect with authenticity. I guess particularly in this space – the birth, parenthood, and raising babies – space, people are looking for something they can connect with and in our highly curated society it's so easy to feel inadequate or like you must not be doing something right if you don't look like the images you see portrayed in mainstream media.
For me personally, I'll never have the Insta-home or the beautiful matching Insta family (I love my family but with our kids' additional needs and the polyester sports jerseys that just keep multiplying in our house I fight a losing battle on this front). As an artist, while I completely appreciate (and drool over) and love photographing beautiful aesthetics, it's not realistic to expect that a lot of what we see on Instagram these days is real life let alone a sustainable way to live. So, I think it's beautiful that Cake has decided to highlight the raw moments and really normalise not just the highs, but also some of the raw, messy reality that parenthood throws at us.
What has been your highlight from the campaign shoots?
I think a highlight for me has been really going back to my documentary filmmaking roots to create some of the Meet the Warrior interview reels. This type of storytelling really sparks something in me, and I find myself yearning to create more.
You can follow Dania and more of her incredible work on Instagram here.
Or find her website: www.laurenanddouglas.com.