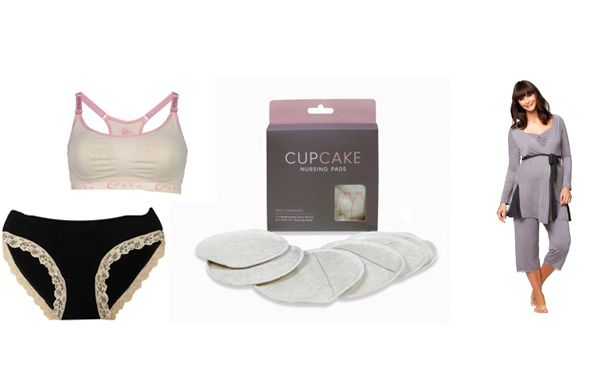 < back to blog posts
What to Pack in Your Hospital Bag
Packing for your hospital bag is an exciting time. It means that you are fast approaching the arrival of your new baby.
It is our suggestion that you pack your hospital bags at the beginning of the 3rd trimester and place them in the car. This way should you go into labor early your bags have been carefully packed with all the essentials you might need.
What should youpack
Everyone has different personal needs. The below is a guideline to help you in deciding what to include.
Many women consider a birth plan to be an essential. This way the nurses, doctors and or midwifes will get an understanding of your expectations and the type of birth you would ideally like.
It is always important to remember that a birth plan is the ultimate outcome. Sometimes difficult deliveries can mean that a carefully planned birth is not always going to work and that the medical staff will need to do what is best for you and your baby.
Birthing clothes–this is a personal choice. Some women choose to wear a birthing gown supplied by the hospital, some women prefer to be naked, an old T-shirt is a popular choice and or a bra or bikini top. There is no right or wrong answer. Pick what you will feel most comfortable in. Remember what ever you choose is likely to be put in the rubbish after wards. So investing in an expensive outfit is not necessarily the best option.
PJ's, robe and slippers for after the birth– choose comfortable PJ's that are made from soft natural fibers. They will feel cool and you are less likely to get irritation. Choose PJ's that are non restrictive and drape nicely over the belly.It is always a great idea to pack a spare pair as post birth can meet with its challenges.
Nursing bras – pack no less than 3 seamless nursing bras these will support without restriction.Immediately post birth your breasts will be swollen and sore.A seamless bra will provide you with that much needed support and will stretch and contract with your body as your breasts learn to regulate their milk supply. Itis also the perfect sleep garment. It can be worn under your PJ's for added support and will help to keep nursing pads in place.
Breast pads–pack a number of sets of nursing pads. Once your milk comes in you will experience a lot of leakage as your breasts learn to regulate their milk supply. Washable nursing pads are a great choice as they are super absorbent and will nurture by helping to avoid irritation and infection.
Sanitary pads – take a larger supply of maxi pads as they will need to be changed regularly.
Cotton knickers – choose a style that will sit under your belly, feel comfortable for all day and night wear,non restrictive and provide good coverage. Cotton knickers are a practical solution during this period as they will help the skin to breath and will be comfortable to wear during the healing stages post birth.
Toilet bag with all the essentials– toothpaste and toothbrush, deodorant, flannel, soap, shampoo, moisturizer, perfume.
Make upif you wear it
Lip balm to help keep your lips moist
Hairbrush and hair ties
Easily consumed snacks. Lollies, chocolate, muesli bars, small pieces of dried fruit are great as they provide instant energy.
Water or juice with a straw
Music and player
A change of clothes to go home in
What should yourbirth partner pack
It is important that your partner also be prepared. Labor can be long and he or she will also need their supplies to keep them going too.
He or she will need:
A spare change of clothes and underwear should the labor be long and there be a need for a shower
Comfortable shoes
Camera to capture important memories
Mobile phone to keep the family updated
Stop watch to help time contractions
Snacks and drinks to ensure they too have energy and are well hydrated.
Spare change for the vending machine –for coffee or extra snacks as required
What should you pack for the baby
Purchasing a good quality nappy bag is a great investment. It will serve you well during the first 3 to 4 years of your baby's life and will easily accommodate all the essentials.
Pack:
New born nappies–make sure you pack plenty
A soft muslin cloth or cotton wool for cleaning baby after nappy changes as wet wipes are not recommended for the first 2 to 3 weeks
Singlet suites
Full Sleep suites with feet and mittens
Mittens if not incorporated into sleep suites. Babies can easily scratch themselves.
Socks
Hat
Change of clothes to take baby home in
Warm Baby blanket
Muslin for wrapping baby in
Pacifier should you choose to use one
Car seat –this should already to fitted by a professional in your car
< back to blog posts