A good nursing bra should be a like a best friend. You should love it and cherish the time to spend with it.
How many bras do you own that have not been worn for months/ years? Do yourself a favor and throw them away. If you have not worn them in the last few months, you are unlikely to wear them again anytime soon. They are simply taking up space in your drawer.
Replace those unused bras with brands/styles you love to wear. By having a few good bras it means you can alternate them often. This will help to extend their life.
A good bra should be:

Supportive
A good bra should support your breasts. It should lift and hold them into place and minimize bounce.
A supportive bra will help to improve your posture and will give you a great shape and profile.
Choose either a flexiwire or wireless nursing bra depending on your preference.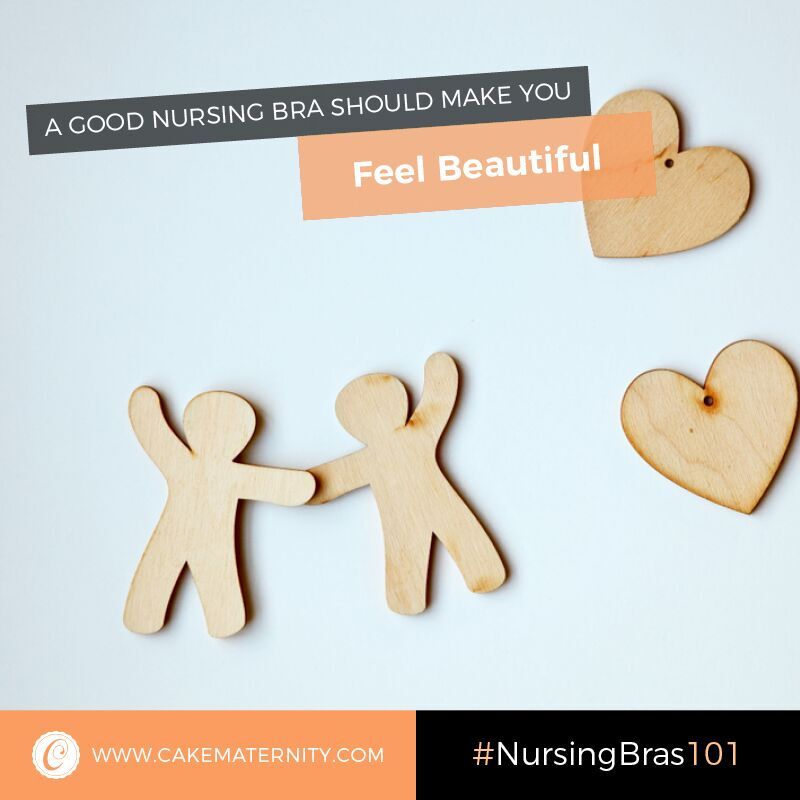 Make you feel beautiful
Breastfeeding can be a difficult journey for some women. Loosing yourself and getting caught up in your motherly duties is common.
Putting on a beautiful bra in the morning helps to remind us that we are a woman first.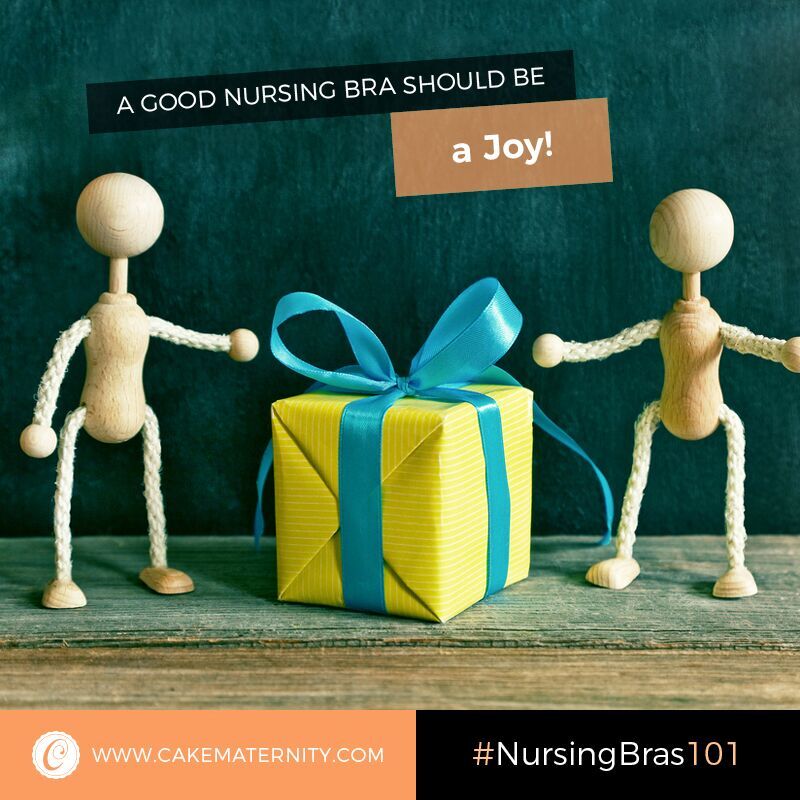 A joy to wear
A good bra will always feel great on. Finding bras that work with your lifestyle is essential to ensure they provide us with the functions we need in our daily lives.
Provide security
A good bra will not put limitations on what we can and can't do.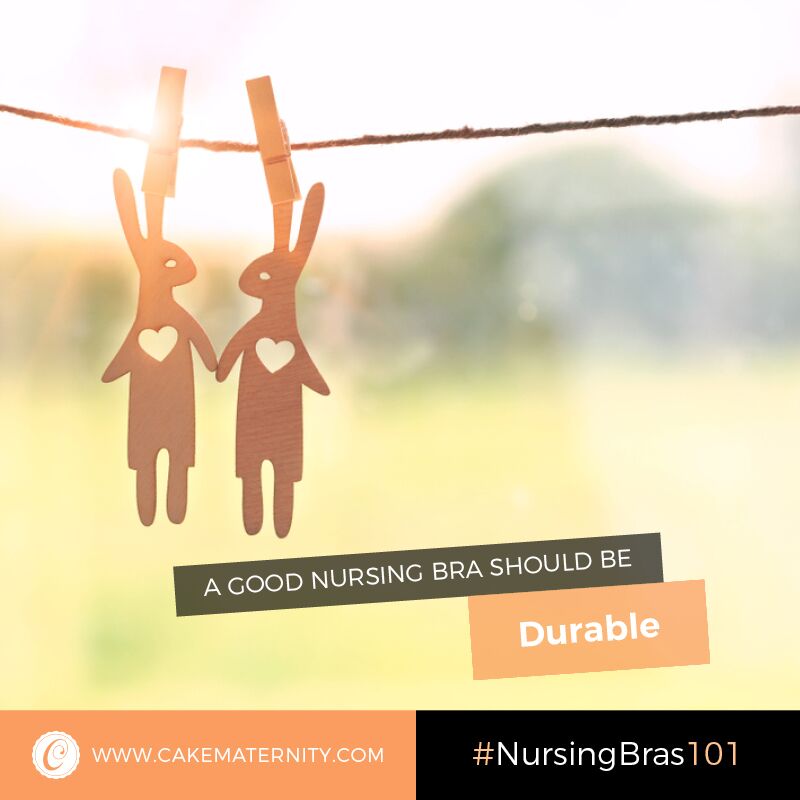 Durable
A good bra will wash and wear well.
The quality of the fabrics and accessories used will determine how long it lasts. The elastics and fabrics should be strong and supportive and retain there elasticity after many wears and washes ensuring a good supportive fit for many months of wear.
Always wash your nursing bras according to the care instructions. This will help to ensure it stands the test of time.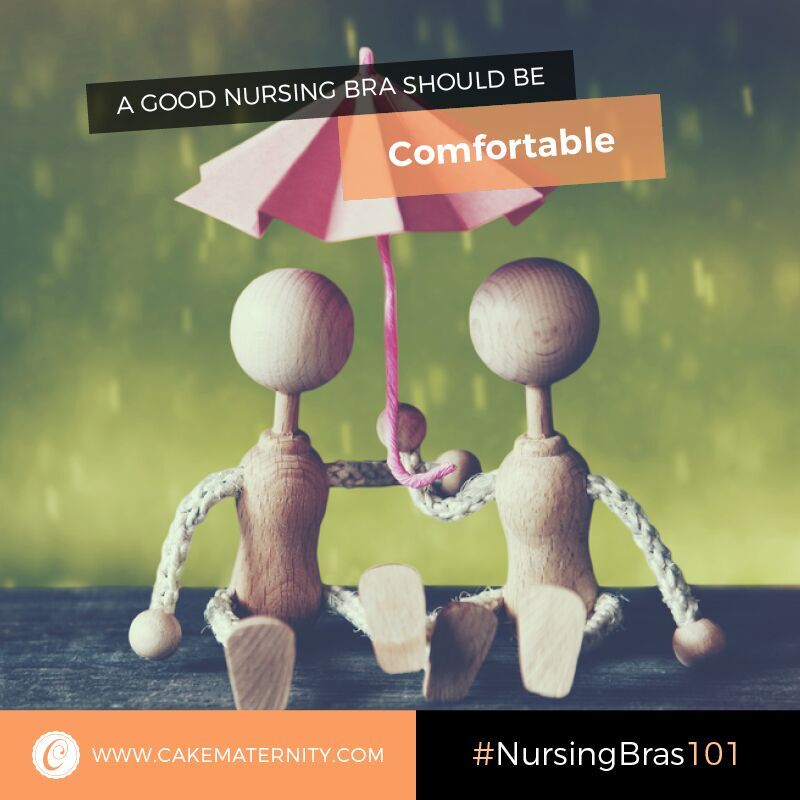 Comfortable
A good bra should feel like a second skin. It should feel snug and comfortable to wear.
Extra features like cotton lined straps and cotton-lined cups will help to keep you feeling comfortable all day long.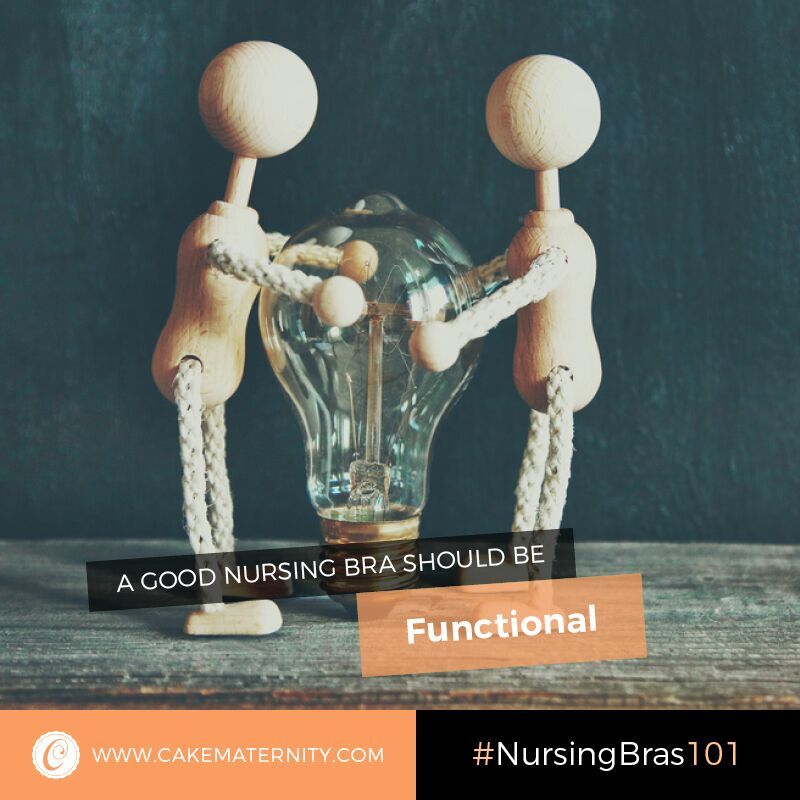 Functional
What use is a nursing bra if it does not fulfill its function?
A good nursing bra will have easy drop down cups for a no fuss discrete feeding.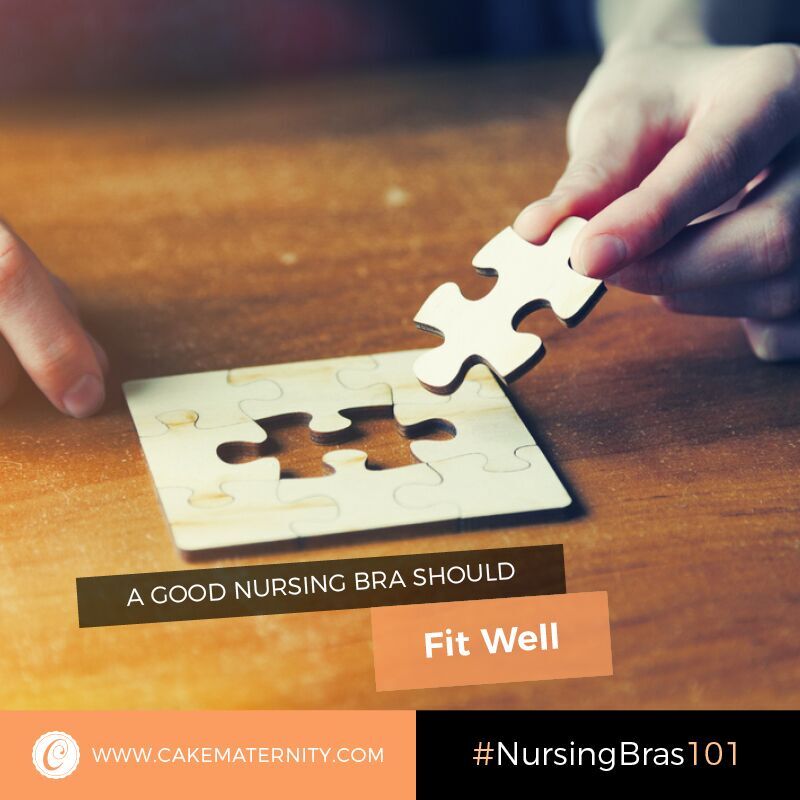 Fit well
A good nursing bra will hug you in all the right places. Your breasts should be fully encased in the cups with some separation. The back band should feel snug but comfortable and the straps should not feel as though they are digging in.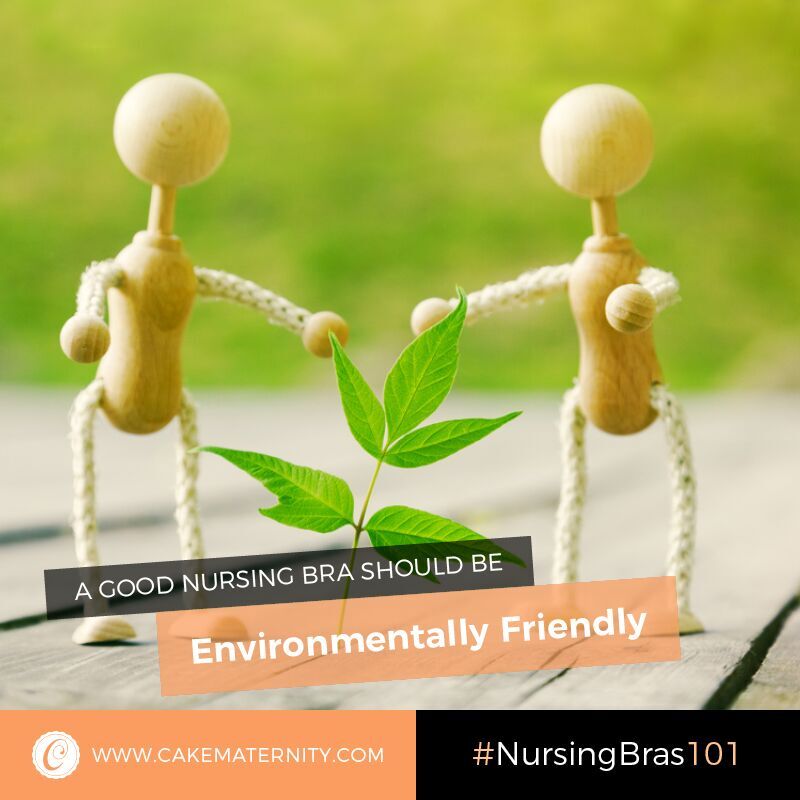 Eco friendly
A good bra should be conscious of the environment. Choose brands that have made conscious decisions to use environmentally safe practices such as Oeko tex fabrics, recyclable packaging and minimal waste in the production process.
Don't miss: 13 Common Nursing Bra Mistakes You Make
Like this post? Follow Cake Maternity on Facebook to get the latest updates!