It's almost 2024, and if you're looking for gifts for a mum-to-be, a new mum juggling pregnancy and breastfeeding, or a seasoned mama, you might be wondering where to begin. With Christmas coming up, it's the perfect time for some extra pampering, don't you think?
We've searched high and low across the internet for our favourite picks catered to expectant mums, brand-new mothers, and even those planning for their second, third, or sixth little one. Whether you're in the mood to gift or looking for some inspiration for your own wishlist, keep reading! Feel free to share this link directly with your family for some helpful hints.
Mama-to-be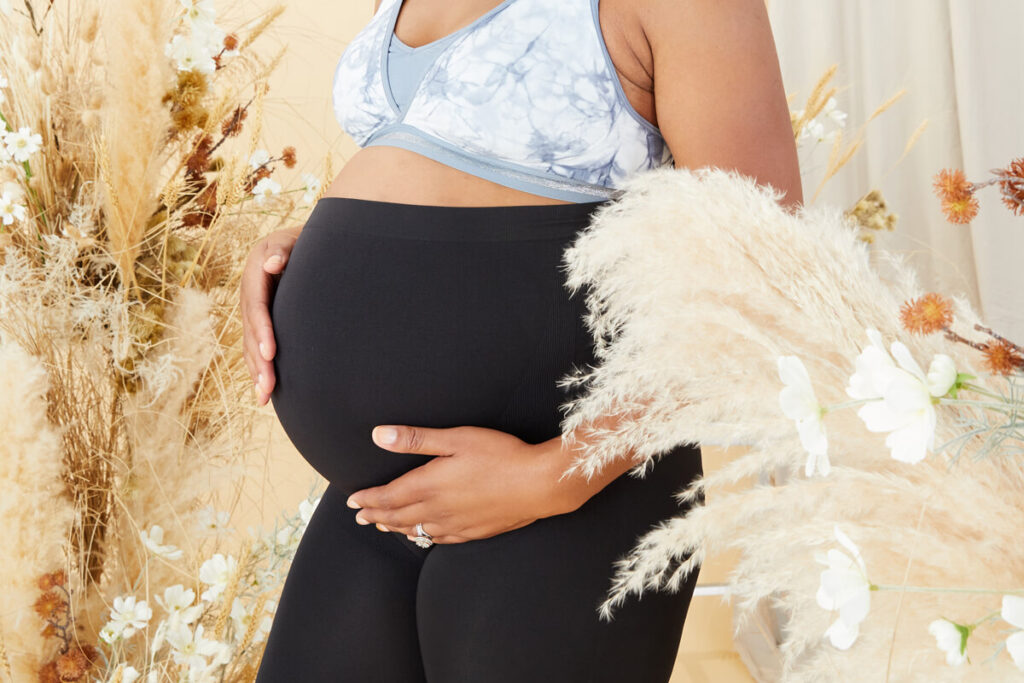 1. Butter Recycled Maternity Leggings
There's no better feeling than finding your go-to pair of maternity leggings. Butter are super soft and gently hug your bump, plus they have the added bonus of being made of recycled materials! No mama-to-be would be disappointed if they found them in their stocking or underneath the tree.
Shop here.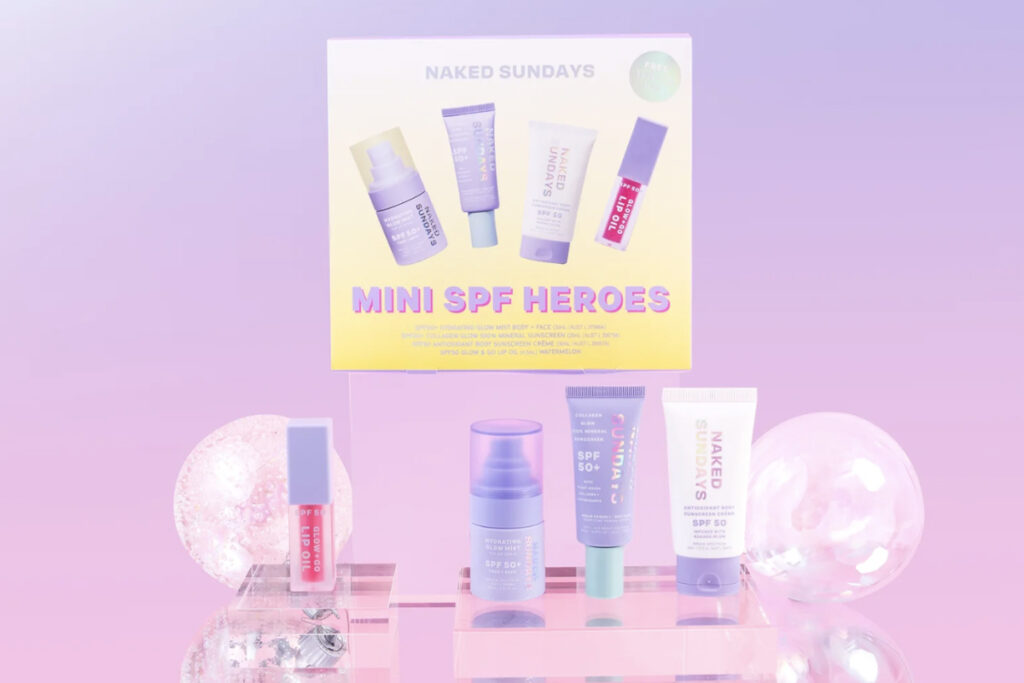 2. Naked Sundays Holiday Gift Box
Sun safety is always important, but especially when you're pregnant! Suitable for the most sensitive skin and with no nasty chemicals, Naked Sundays will help mama show off her bump, safely.
Shop here.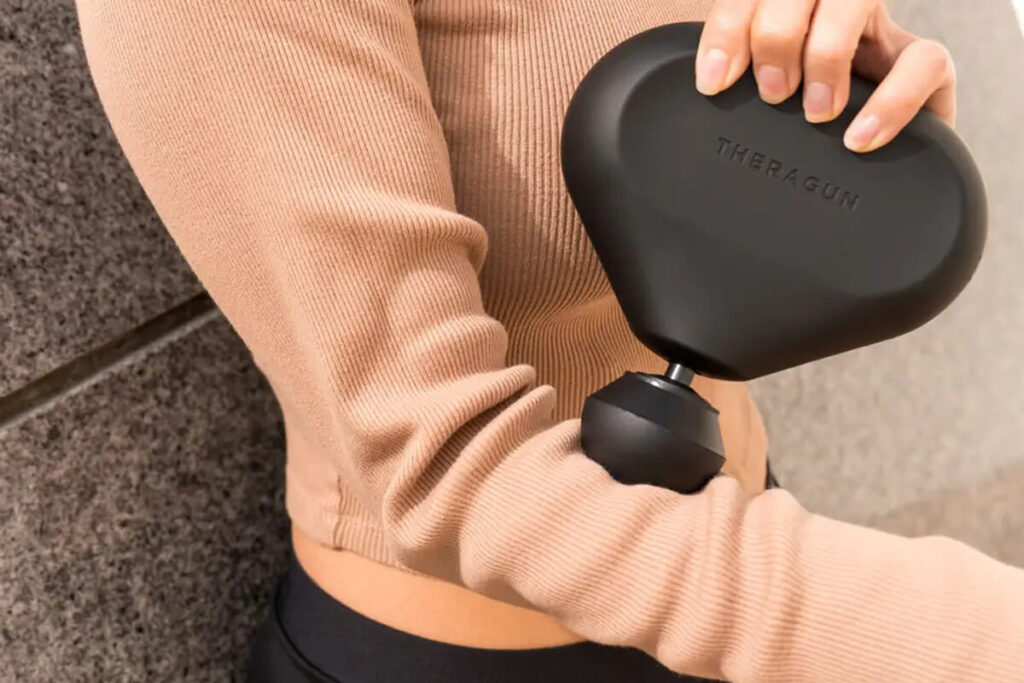 3. Thera Gun Mini
This bad boy is great for keeping your circulation going and helps relieve fluid retention, if you're not able to get up and go for a walk. It's super relaxing to use before bed and who doesn't love a massage, right?
Shop here.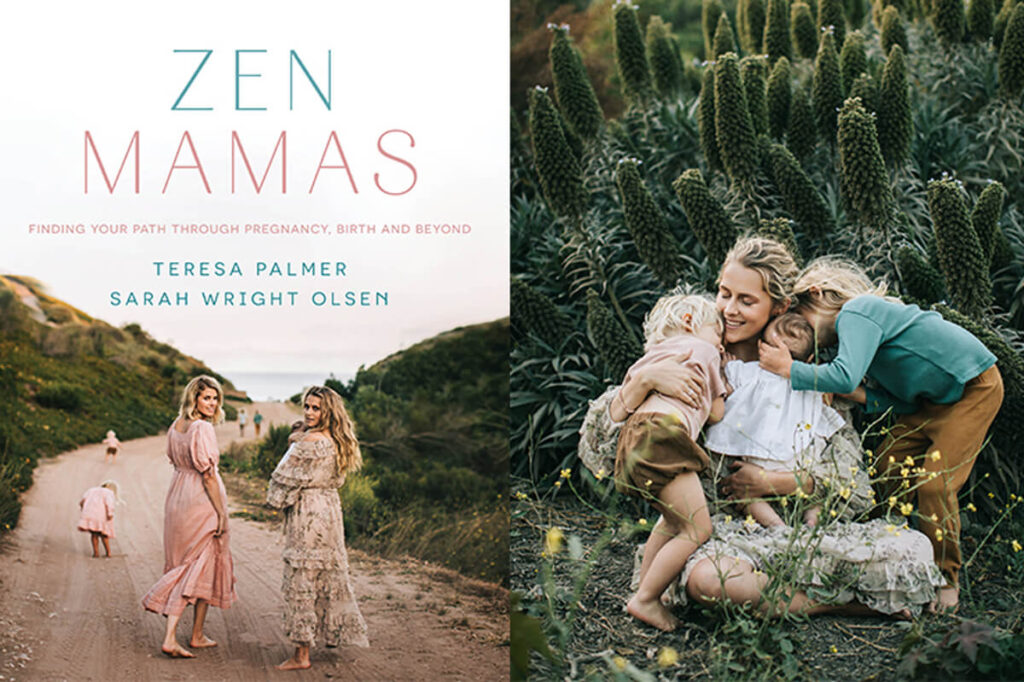 4. Zen Mamas
It's no secret that we're huge fans of the lovely ladies behind Your Zen Mama, in fact our Founder, Tracey, was even featured on their website! In our unbiased opinion, however, we think this guide to "Finding Your Path Through Pregnancy, Birth and Beyond" is an absolute must-read for all soon to be mamas. Palmer and Olsen delve deep into their motherhood journeys and eloquently share some of the wisdom they've collected over the years.
Shop here.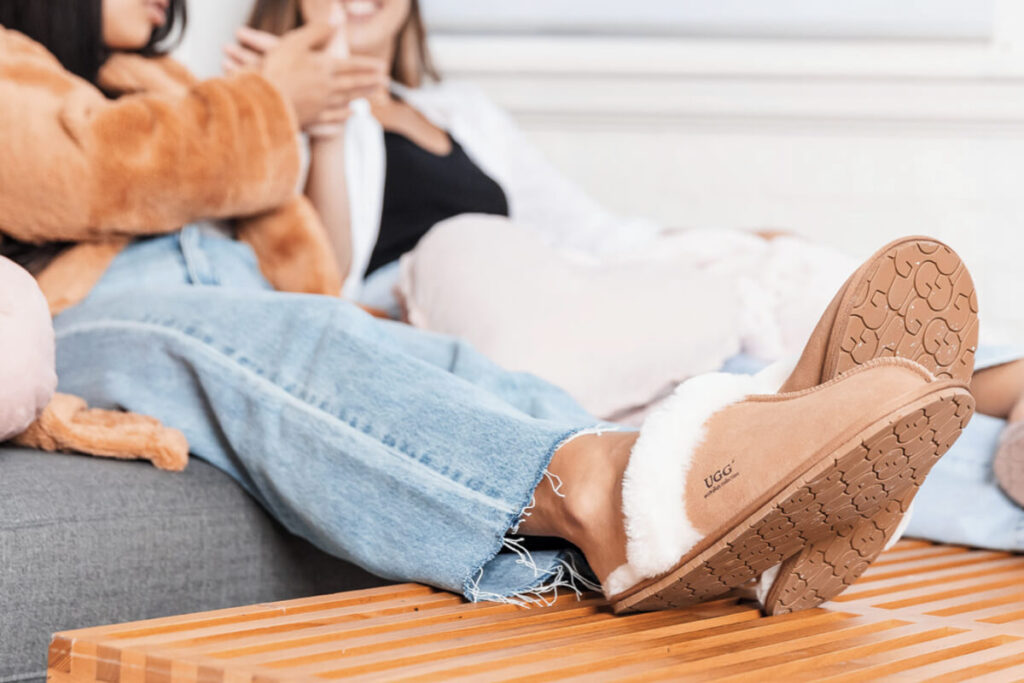 5. UGG Slippers
When you're contending with a bump, you need footwear that's easy to slip on and off. These slippers are high quality, and will last from pregnancy, to the hospital to chasing after your toddler.
Shop here.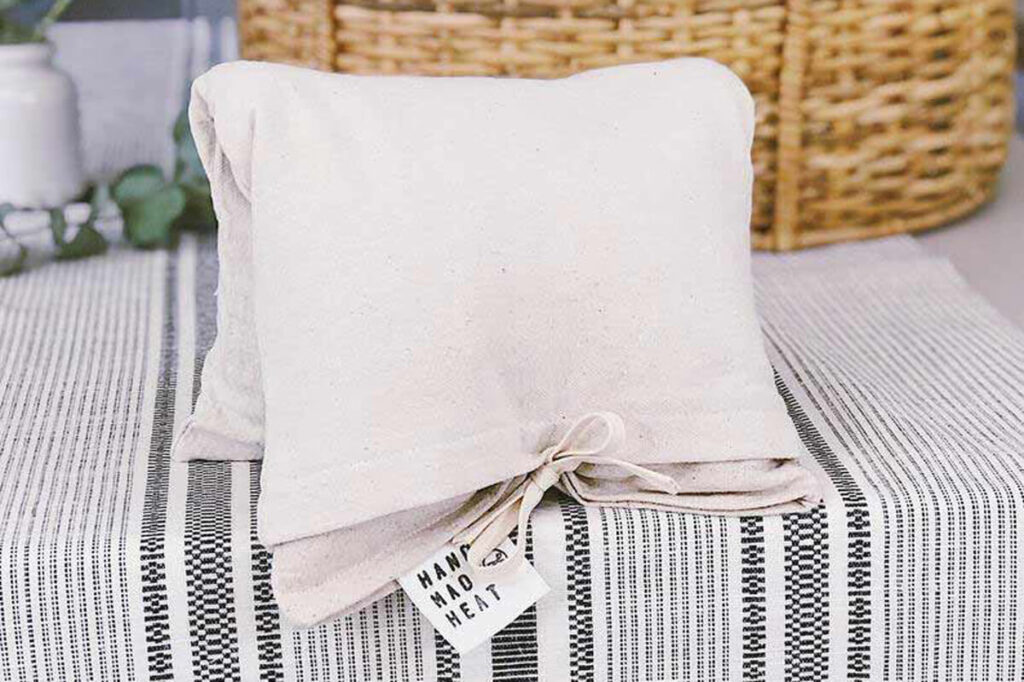 6. Nontoxic Self Care Heating Pad
As the name suggests, these handmade beauties are made with all natural, nontoxic ingredients. Perfect for those pregnancy aches and pains. The very talented Linsday also makes washable covers in a tonne of gorgeous materials. Check them out on her Instagram!
Shop here.
New Mama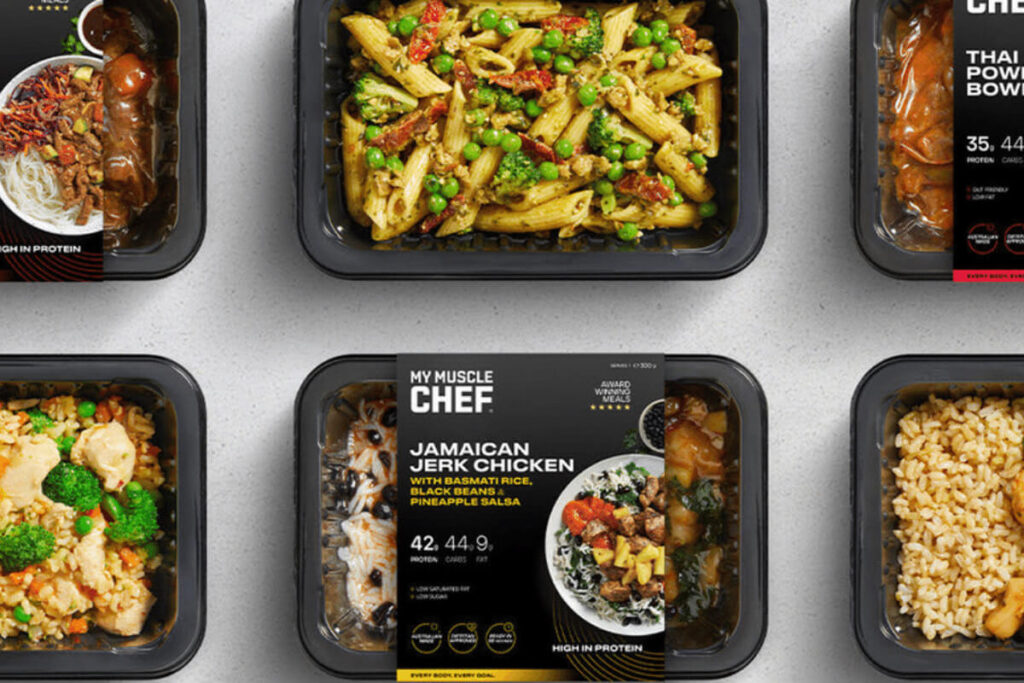 1. Meal Subscription
A great gift idea for any mum, but especially for the new mama. A freezer full of prepared, exceptionally nutritional meals, is a lifesaver. Particularly if she's breastfeeding and needs as many nutrients as she can get!
Shop here.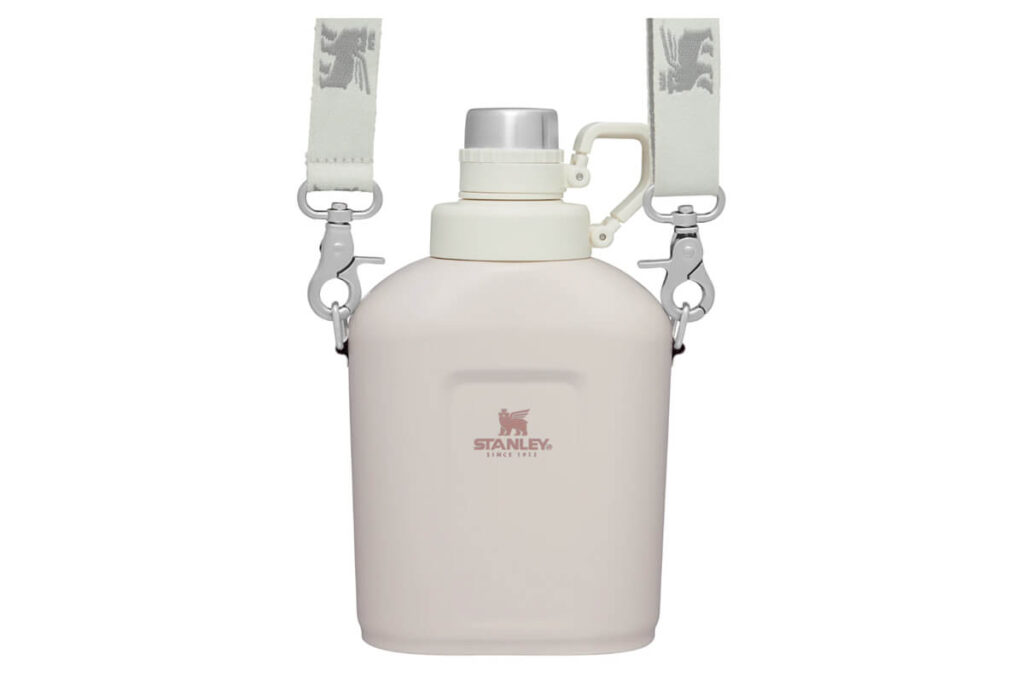 2. Stanley Water Canteen
What better way to stay hydrated with a canteen and shoulder strap, so you're never without your water bottle when that thirst hits. Breastfeeding mamas need more water than usual to produce milk, so keep her ready for action with this statement canteen.
Shop here.
3. Avent Electric Breast Pump
Pumps have come a long way and Phillips are leading the way for technology, efficiency, comfort, size, and sound. Add it to your list to keep not only yourself sane, but for those around you too. You can charge it up with a USB and pop it in your pocket to be the ultimate multitasking pumping mama.
Shop here.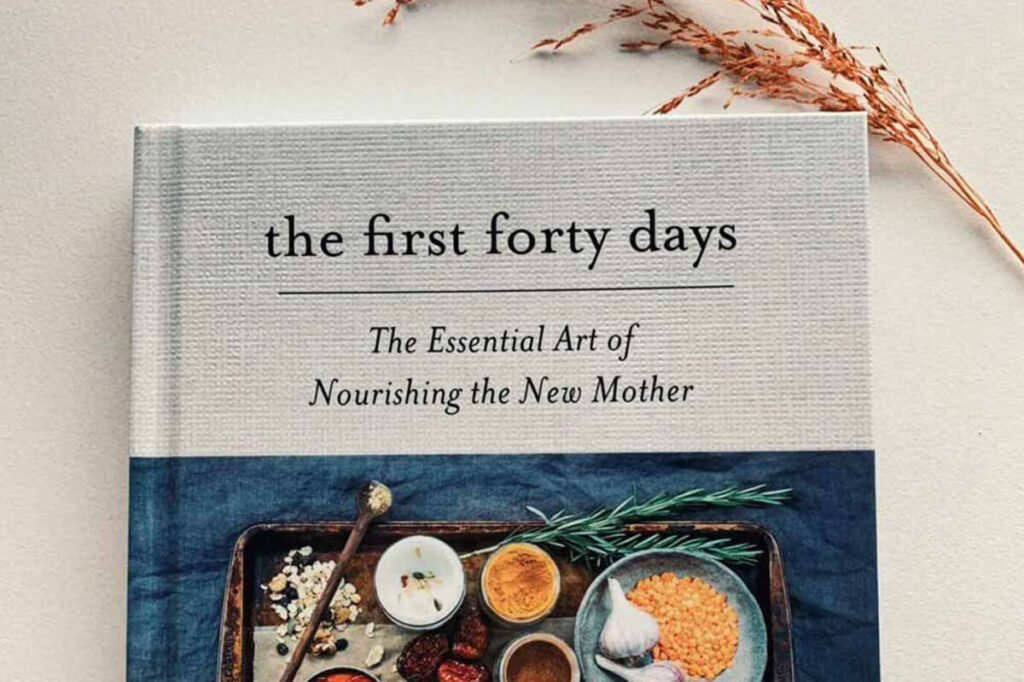 4. The First Forty Days
The first 40 days post-birth are said to offer an essential and fleeting period of rest and recovery for new mamas. This book includes 60 simple recipes, including healing soups, replenishing meals and snacks and calming, lactation-boosting teas, as well as advice on getting help during the postpartum period, navigating relationships and the importance of healing and bonding with your newborn.
Shop here.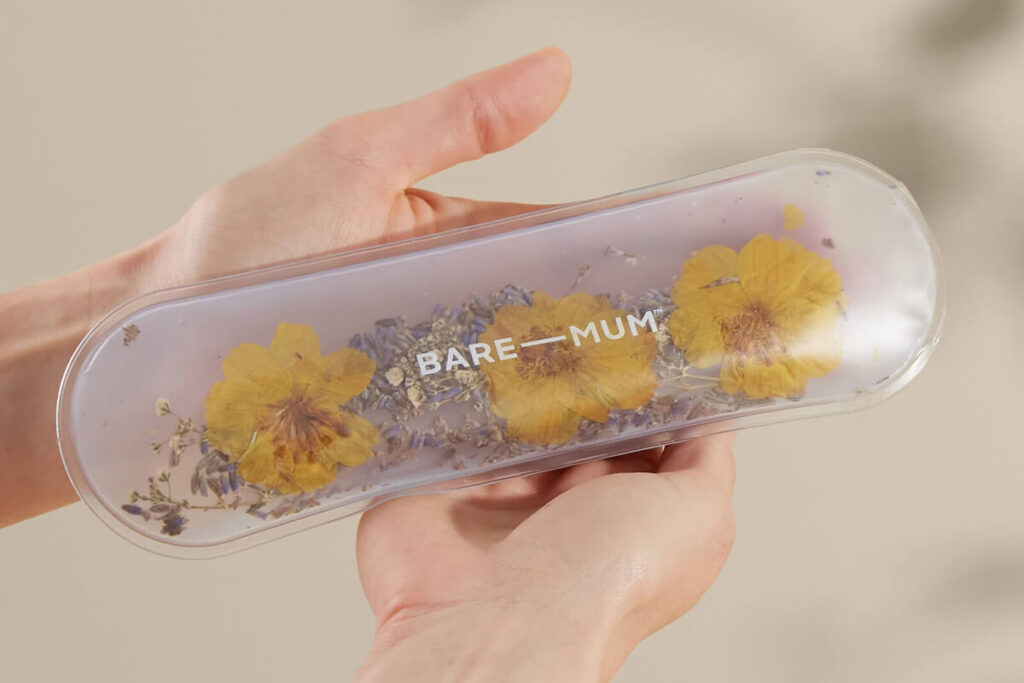 5. Bare Mum Postpartum Help
We all need care and nurturing, but never more so than immediately after you've had your baby. Bare Mum has everything you could possibly need for a vaginal or caesarean birth, from perineal bottles and foams to hot and cool therapy packs.
Shop here.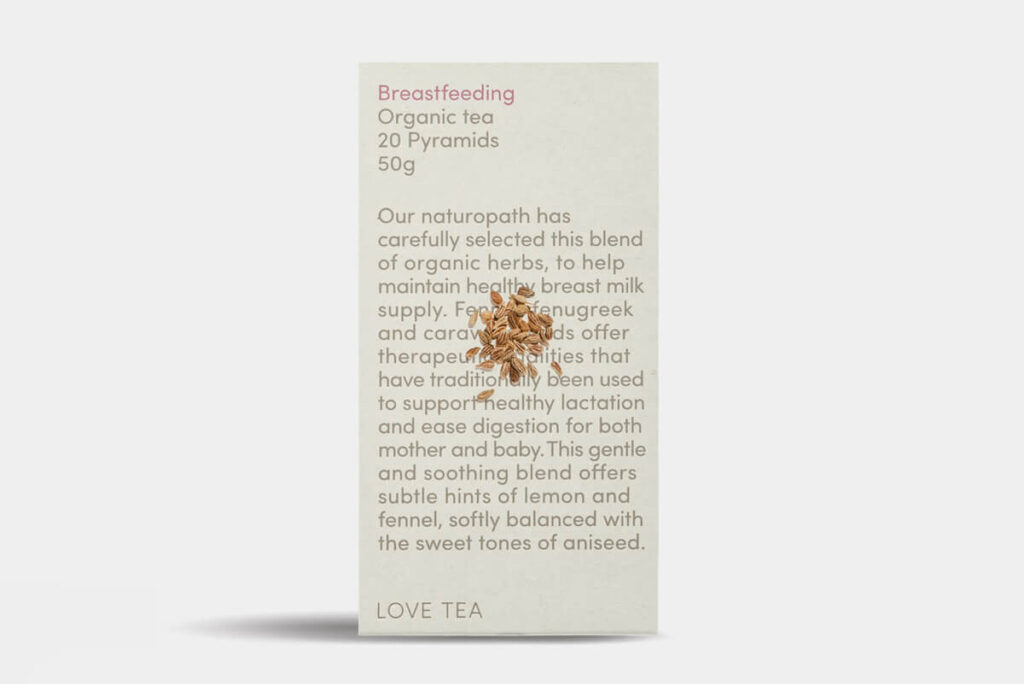 6. Love Tea
There's no better stocking stuffer than Love Tea's beautiful range of teas. With everything from fertility tea, pregnancy tea and breastfeeding tea, there's something for mamas at every stage.
Shop here.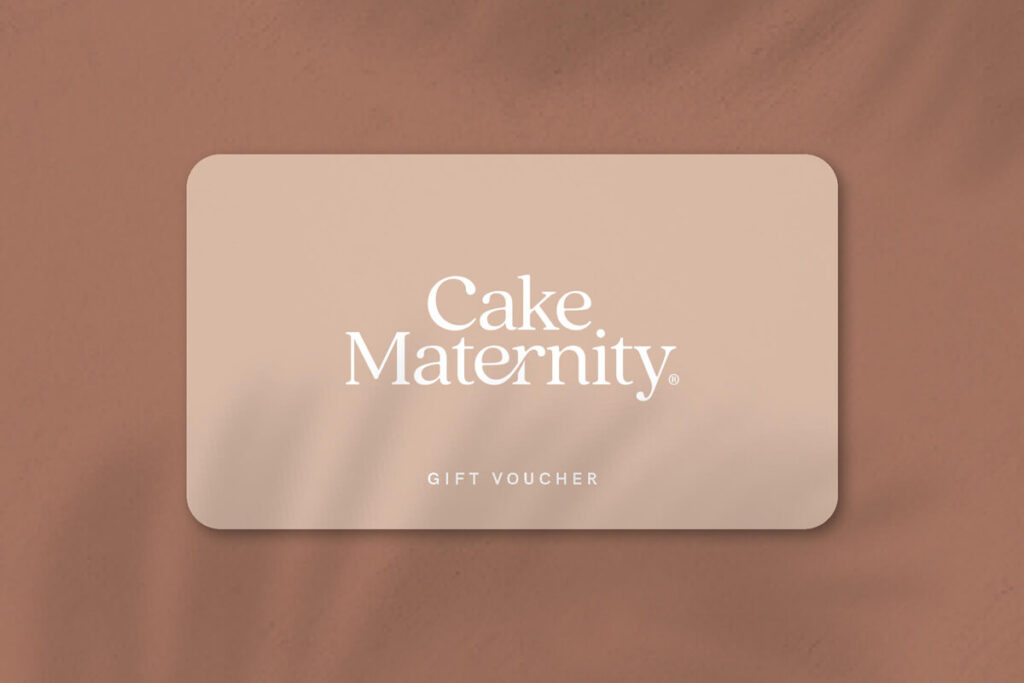 7. Gift Voucher
If you're still struggling to decide, opt for the gift that's always what she wants.
Shop here.
Seasoned Mama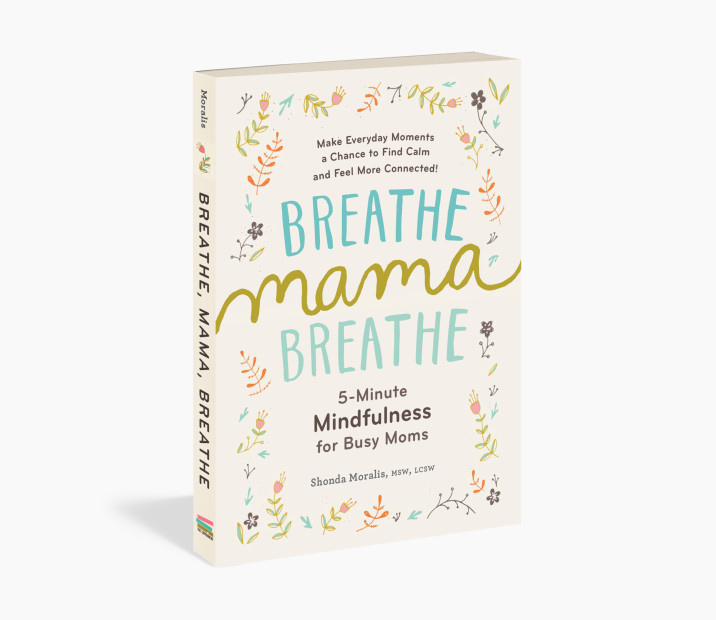 1. Breathe, Mama, Breathe
This beautiful book by psychotherapist and mindfulness practitioner, Shonda Moralis, outlines her two part program for achieving mindfulness as a busy mama. In part one she teaches the basics of incorporating 5 minutes of mindfulness into each day, and part two includes over 60 mindful breaks for when you need to reset and refocus as a mama.
Shop it here.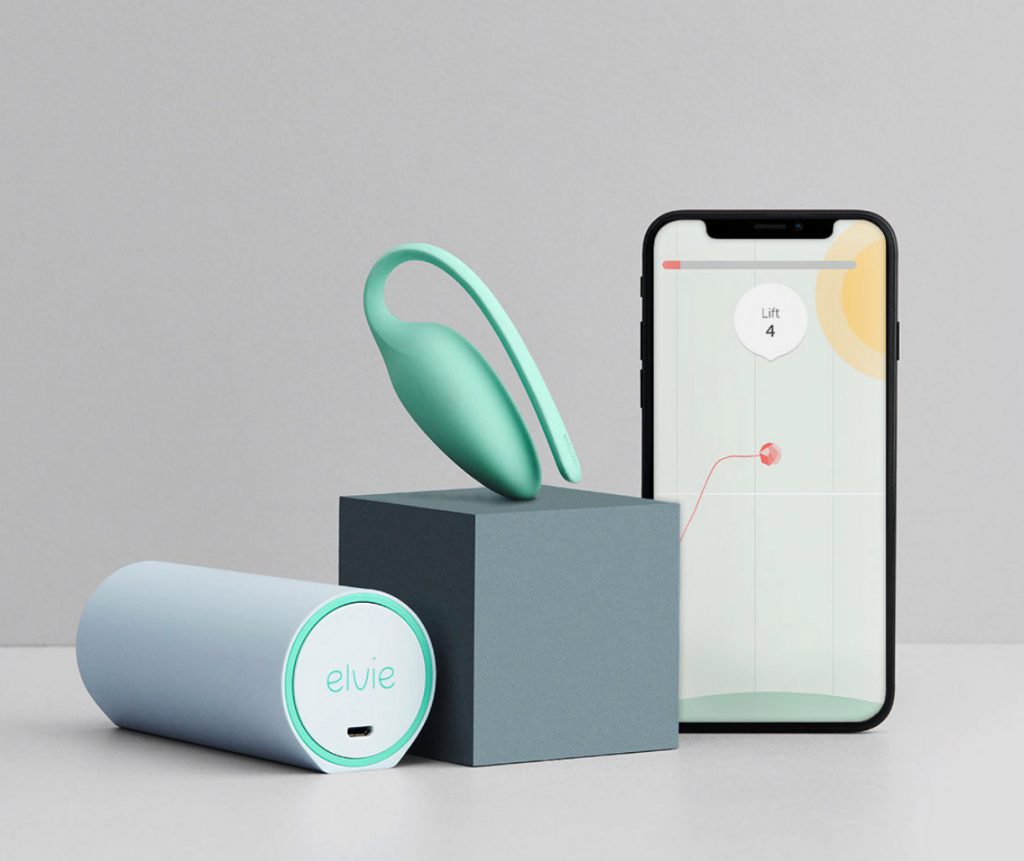 2. Kegel Trainer — Elvie
So you've had a couple of kids and you've got the whole mama thing down pat, but you have to cross your legs every time you sneeze. Believe it or not, this isn't how your life has to be! Elvie's trainer helps you track your pelvic floor exercises through their beautifully designed app, and is recommended by over 1,000 healthcare professionals! Enjoy more bladder control, faster postnatal recovery and enhanced intimacy in 2021 with this nifty gadget.
Shop it here.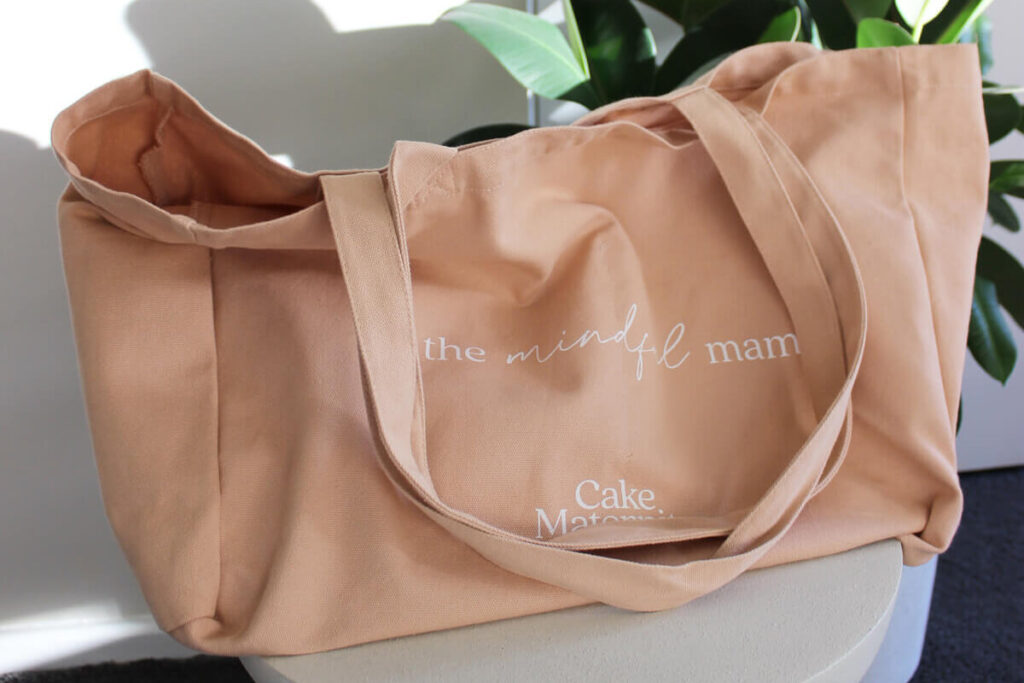 3. Tote Bag
If there's one thing that's a universal motherhood experience, it's having your hands full at all times. That's why we created this market tote bag with handy sections on the inside to hold bottles, bunches of kale, flowers, you name it.
Shop here.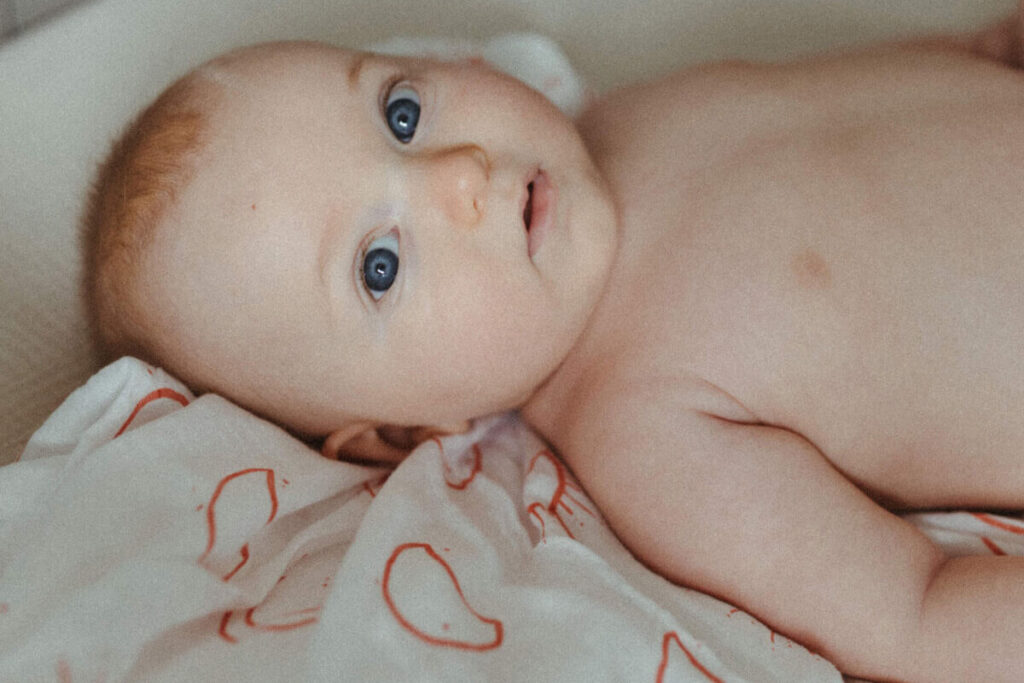 4. Muslin Wrap
These super handy muslins are made with breathable, sustainable bamboo and organic cotton. They can be used for so many things, from a pram cover to a baby wrap, and they come in two beautiful designs.
Shop here.
Check out this blog post to learn how to wrap your baby.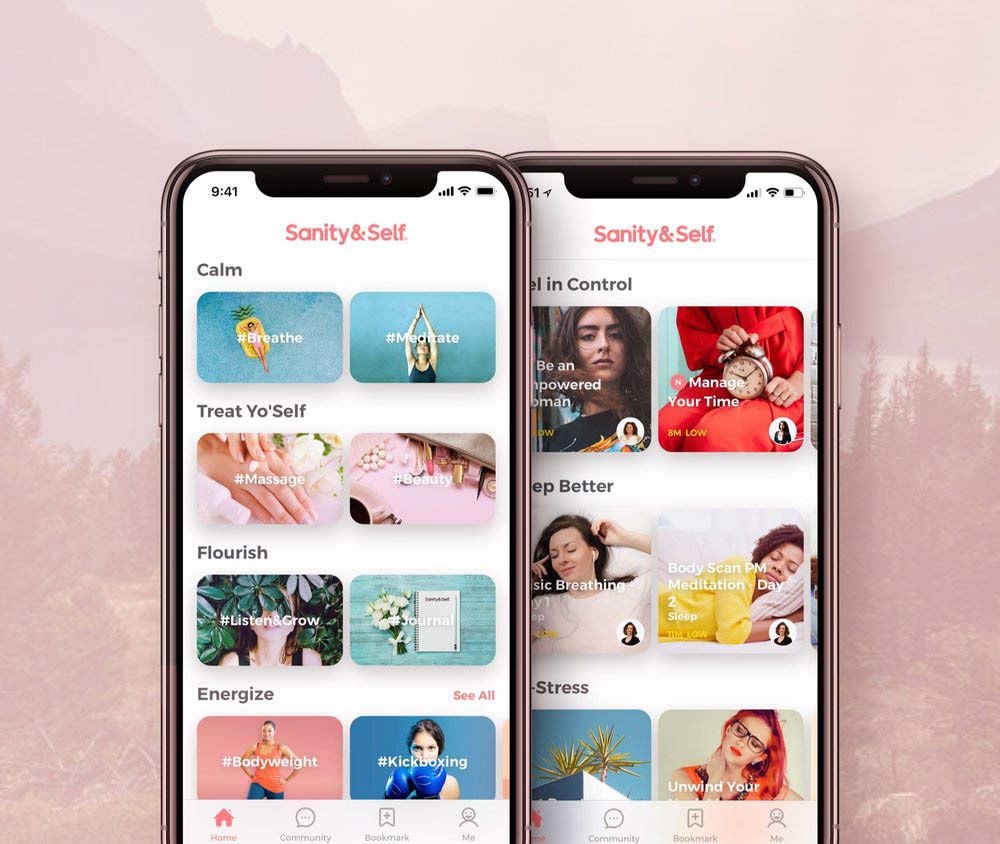 5. Sanity & Self
No matter where you're at in your motherhood journey, it's always important to take care of your mental health. Sanity & Self is the number one selfcare app for women, and provides support for relationships, mindfulness, sex, sleep, personal development, women's empowerment, personal training, breathing, meditation and so much more. A premium subscription gives you unlimited access to the entire audio library, and at $59.99 USD for a year's membership, it's the perfect gift for mindful mamas!
Learn more here.
—
Disclaimer: We just want to make it clear that Cake isn't currently associated with or paid by any of these brands. We're simply a team of mothers who love these brands, their products and think you will too.
LIKE WHAT YOU READ?
Join CakeMama Club & get 10% OFF your first order!
Plus you'll get tips + tricks for pregnancy, postpartum & breastfeeding, get member-only offers, earn CakeCoins every time you shop + more. Learn more