Are you planning a nursery?
Have you considered an Eco-friendly one?
It is not as difficult as you might think. Listed below are a few simple ideas that you should consider.
Have a go and feel good about reducing your carbon footprint.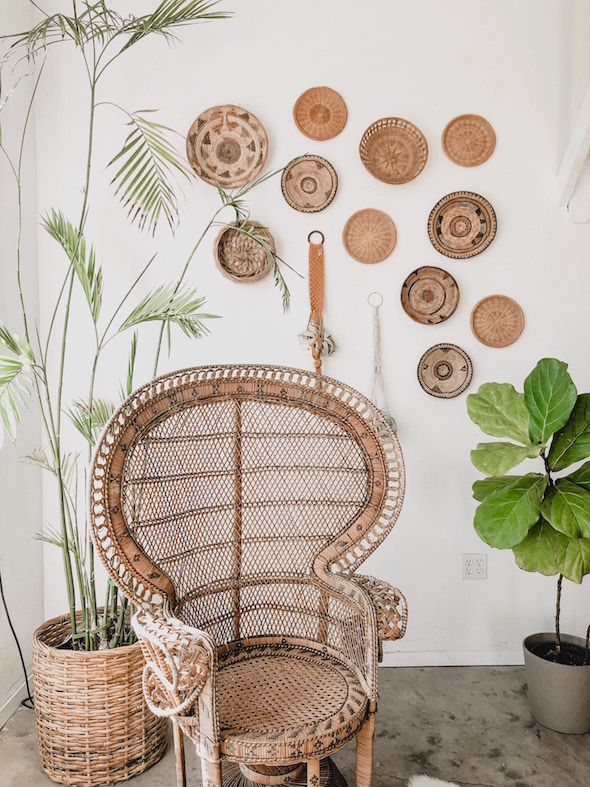 Repurposed furniture
This is probably the most simple and obvious solution. Avoid buying brand new pieces of furniture. Repurpose pieces that you already own or buy them from a second hand store. This way old pieces of furniture that are no longer loved get a new lease of life.
Ideas: Sand back and repaint the furniture giving it a clean fresh look or a distressed look, with specialized paints. Change the handles for a custom look.
Handmade quilts
Handmade items in a nursery help to create warmth. Make a quilt from old unworn clothing, old bed sheets or scraps of fabric you may have around the house.
Ideas: Personalize the quilt with initials or baby's name. This way he has a keepsake that will be cherished long after he is a baby.
Cotton Linen
Cotton is a natural fiber. Nylon and polyester fabrics are man made and they are warmer to wear or sleep in, as they do not always allow the skin to breath.
Ideas: Invest in quality linen that lasts. Buying fewer pieces impacts less on our environment.
Glass/stainless steel bottles
Avoid buying and throwing away large empty bottles of baby lotions etc. Buy refillable pouches (they are usually smaller in size and made from recyclable materials, designed to compost) store solutions in glass or stainless steel bottles that can be easily refilled.
Ideas: Label the bottles with cute tags for a personalized tough.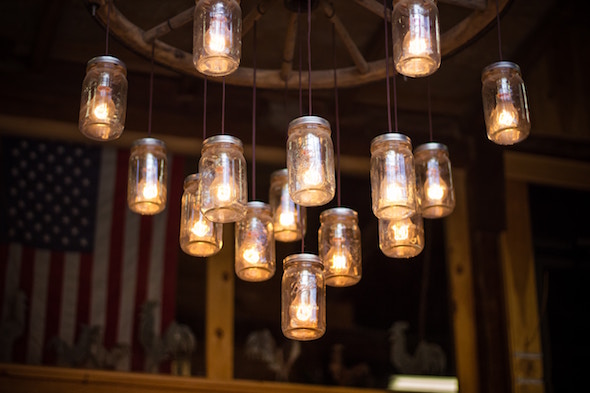 LED lights
Led lights whilst a little more expensive to buy upfront save you money in the long run. They consume less power (better for the environment), last longer (less waste) and are more efficient saving on electricity (more money left in your wallet).
Ideas: Turn off the lights and other power sources when you are not using them.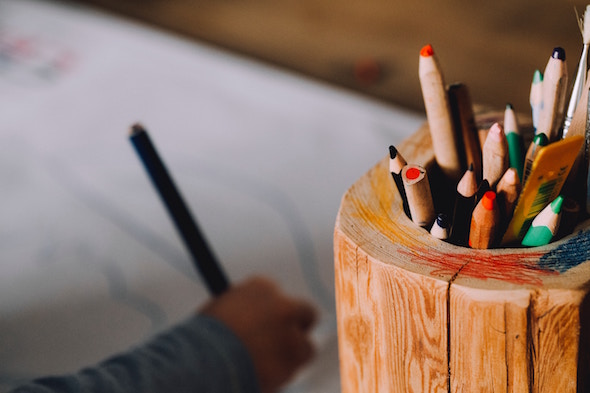 Avoid plastic
Plastics contain pollutants/toxins and are highly manufactured. We use way too much of it and it is not biodegradable, resulting in excess landfill.
Purchase toys, furniture, and storage containers etc. that are made from natural materials such as wood, wicker or fabrics. Other materials such as metal and glass are also great choices.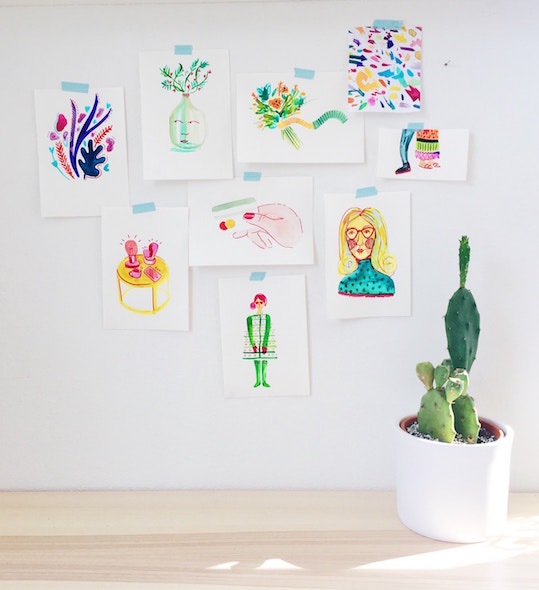 Non-toxic paints
Painting the walls is a fantastic way to add colour/personality into a room.
Choose a non-toxic paint. Eco-friendly paints exist that are solvent free and contain zero VOC. VOC is an unstable chemical that is responsible for that new paint smell. Gases are released which can be harmful to humans.
Ideas: These paints can also be used to add life to old pieces of furniture.
Buy for the future
When purchasing big-ticket items such as a cot, consider your baby's needs in the future. Some cots can be transformed into baby's first bed. Buying items that are multi purpose helps to reduce your carbon footprint on the environment.
Ideas: Once the cot is finished with, clean and store in a safe place. You may be planning on baby number two? This cost will be perfect for him or her. If not, donating the cot to a close friend or family member is just as good.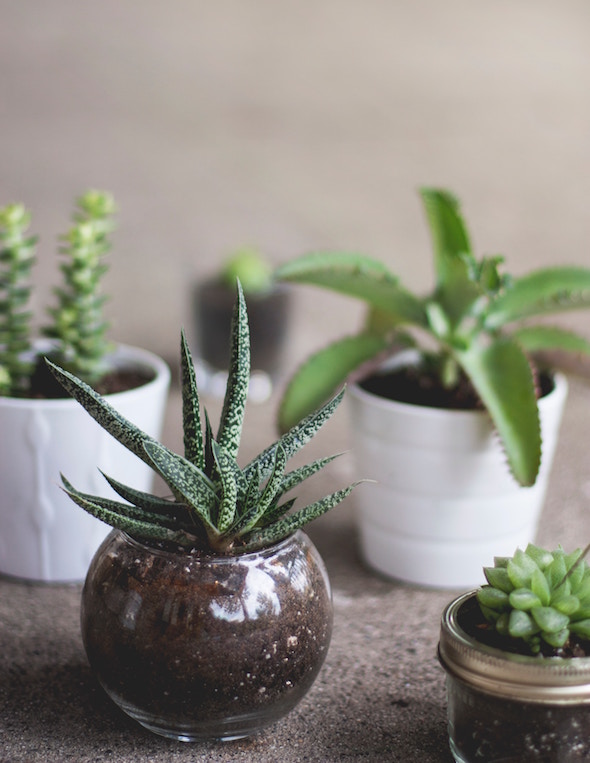 Plants
Plants are fantastic and help to brighten up any room. Keep a few large leafed plants in the nursery. They will help to boost your mood, maintain humidity levels in a room, produce oxygen and filter air pollutants.
Note: Remember to water the plants regularly and give them some organic fertilizer every now and then. Repotting may be required as the plant grows. Keep it in a well lit room away from direct sunlight and the plant will continue to flourish for years to come.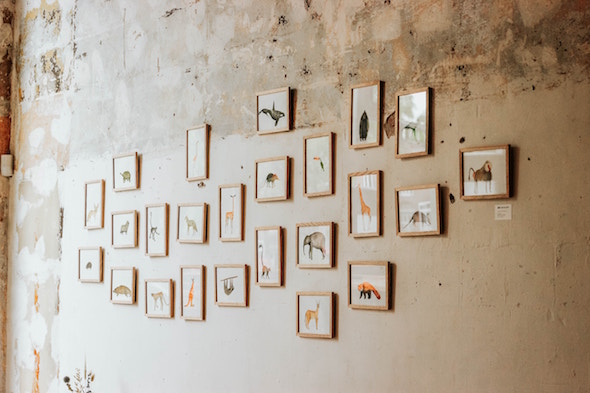 Insulation
Should you own an older style house, it is likely that the walls are not insulated? Taking down the wall linings before you start the nursery and filling the voids with insulation will not only make the room temperature feel more constant but will also help with the acoustics.
Eco Friendly Insulation ideas: Cotton/Denim, Sheep's wool, Cellulose (is recycled newsprint), Earth wool (made from recycled glass bottles, sand and other materials), Thermal cork (is made from the outer bark of an Oak tree).
Ventilation
Choose a room in the house that has good ventilation and has a stable room temperature. This way the room is less likely to need excess heating or cooling. Opening a window to allow for airflow is a great way to help keep a room cool, without using artificial sources that require electricity.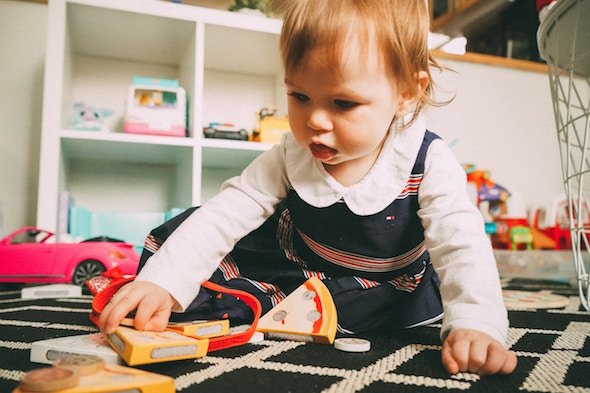 Handmade toys
Handmade toys and trinkets are not only beautiful but are more likely to be loved. Fabric and or woolen toys are soft and comforting and can be easily repaired after years of wear and tear. Wooden toys are durable and timeless. They will survive multiple falls and being left out in the rain, unlike many modern man made disposable toys that are not necessarily designed to last.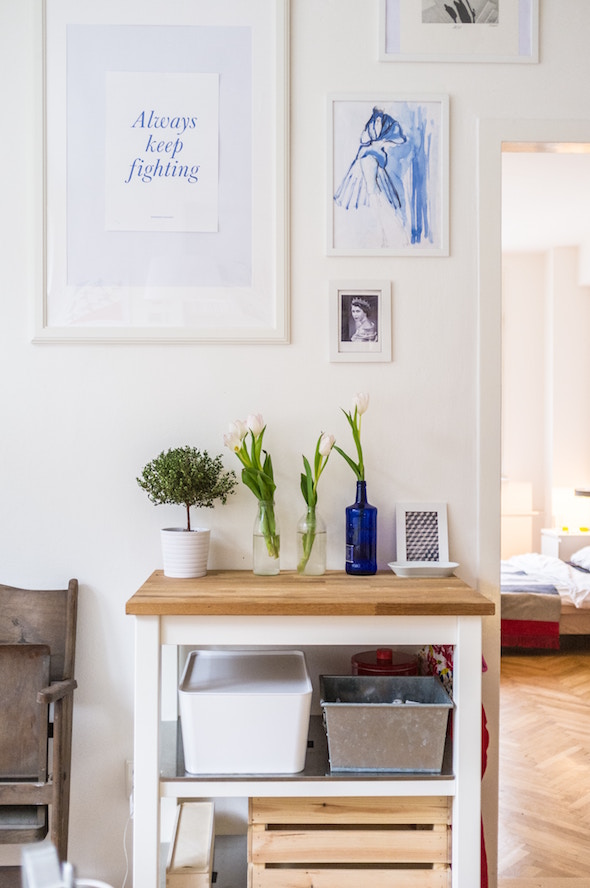 Repurposed storage containers
Reusing old drawers, covering used boxes, tubs and or baskets you already own is a creative and unique storage system for nappies, clothing etc. in a nursery.
Ideas: Hang on a wall, place inside a storage unit or stack in groups to create areas of interest.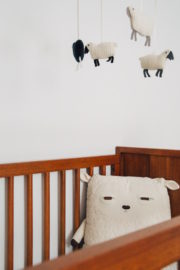 Make your own mobile
A cute mobile is a must have for a new babies nursery. Get creative and make one yourself with fun creative accessories.
Ideas:
Pompoms, fabric shapes, Shells, feathers, macramé, origami, and photos are just a few simple eco-friendly ideas.

Woolen rugs
Wool is a natural fiber and is great for adding warmth into a room. Wooden floorboards and or tiles can be cold underfoot. Adding a beautiful wool rug not only looks fantastic that helps to take the edge off the cold. Helping to reduce heating costs.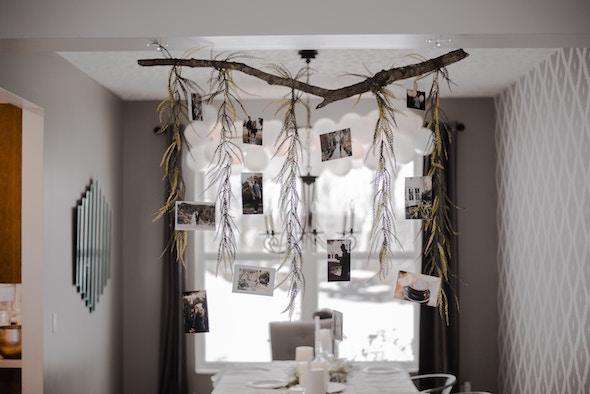 Reclaimed wood
Reclaimed wood has a lot of character and can be used for a variety of different projects around the house. Shelving is ideal in a nursery. Display keepsakes and precious photos for a personalized touch.
Ideas: Bench seats, a toy box or storage containers and a feature wall are just a few other ideas for use of reclaimed wood.
Double glazed windows
Double-glazing is a fantastic way to keep the temperature in a room constant. Rooms will keep cooler in summer and warmer in winter, compared with normal glass. Double glazed windows are a must have for anyone who is interested in sustainability and wants to keep heating and cooling costs down.
An added benefit is that double glazed windows also help to keep the noise out. Traffic and other outdoor noises are lessened making the rooms much quieter. Perfect for a sleeping baby!
Don't miss: 11 Eco-Friendly Must-Haves For New Moms
Like this post? Follow Cake Maternity on Facebook to get the latest updates!
LIKE WHAT YOU READ?
Join CakeMama Club & get 10% OFF your first order!
Plus you'll get tips + tricks for pregnancy, postpartum & breastfeeding, get member-only offers, earn CakeCoins every time you shop + more. Learn more